21
February
UltraViewer and AnyDesk are two of the most popular free remote access tool available on the market, and they are considered as free and effective alternatives to TeamViewer. In this article, we will compare UltraViewer vs AnyDesk in the free version and help you determine which is best for your needs.
I. Ease of use:
Ease of use is the first thing to consider when choosing remote desktop software. Both UltraViewer and AnyDesk are user-friendly and have simple interfaces. However, UltraViewer has a more intuitive and simple user interface that makes it easier for users to navigate and perform tasks. The main blue color interface, similar to Facebook or Twitter, helps users feel comfortable and work more efficiently. AnyDesk, on the other hand, has a slightly more complex interface, which can take some time to get used to.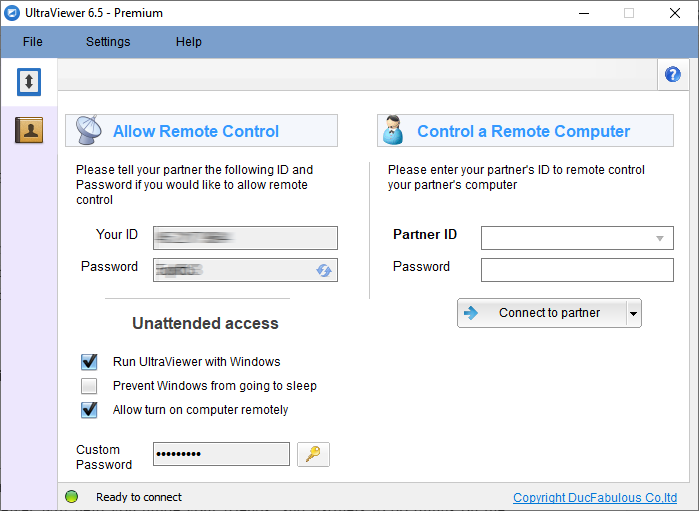 II. Free version:
This is one of the main differences between the free version of UltraViewer and AnyDesk. UltraViewer is completely free to use, with no limitations on the object, purpose, or duration of use. Whether you are a personal or business user, use it for commercial or non-commercial purposes, UltraViewer allows you to use it for free. AnyDesk, on the other hand, has a time limit for its free version. It is not free for non-commercial use and will limit sessions and time if you use it for too long. Anydesk users are frequently bothered by the message "Anydesk commercials are detected". To use AnyDesk for commercial purposes or longer sessions, you need to purchase a license.
III. Security:
Security is an important concern when it comes to remote desktop solutions. Both UltraViewer and AnyDesk provide secure connections with end-to-end encryption for absolute security. Only when you provide your own ID and password from the software will your partner gain access to the remote computer. You also have the right to monitor the actions your partner takes and can end the control session at any time you want.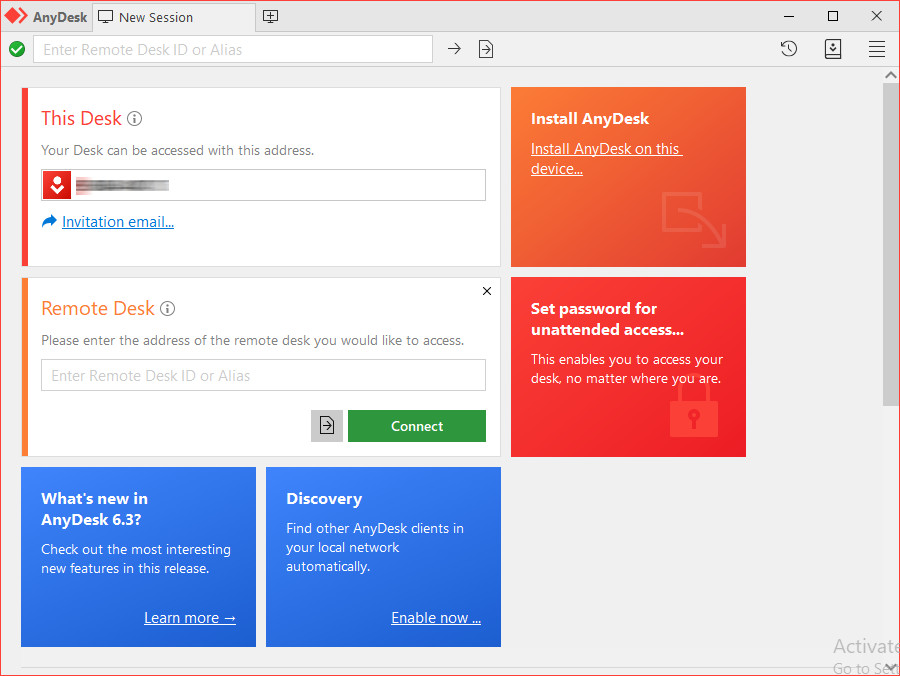 IV. Efficiency:
Both UltraViewer and AnyDesk provide fast and reliable connections with minimal lag or latency. However, UltraViewer has a slight edge over AnyDesk in terms of performance because it has a better compression algorithm, resulting in a faster and smoother connection.
V. Features:
In terms of features, both UltraViewer and AnyDesk offer similar capabilities. Both allow you to access your desktop remotely from anywhere in the world, with support for multiple monitors, regardless of space and time. Both provide easy and fast remote file transfer.
However, UltraViewer offers some additional features that AnyDesk does not. Its smart chat feature prompts chat messages to help you reduce boring repetitive activities and boost work productivity. This chat feature helps you and your remote partner communicate more efficiently and easily.
On the other hand, Anydesk has an advantage over UltraViewer in that it is available for multiple operating systems, including Windows, macOS, Linux, Android, and iOS. Meanwhile, UltraViewer is currently only available on all Windows operating systems and will be released on other platforms in the future.
VI. Price (for the paid version):
In this criterion, UltraViewer is a more attractive choice for individual users or small businesses who want to control their computers remotely at a low cost. Annual UltraViewer licenses start at $47.88 for Lite, $71.88 for Professional, and $95.88 for Premium. Annual Anydesk licenses cost more, starting at $154.8 for Solo, $310.8 for Standard, and $814.8 for Advanced. This is a significant price difference for small and medium businesses.
IV. Compare UltraViewer vs AnyDesk:
When comparing UltraViewer vs AnyDesk, we can see that both solutions have strengths and weaknesses. UltraViewer is more user-friendly in that it is free for any purpose and duration of use. It also has a more affordable price tag for the paid version, making it an ideal choice for users on a low budget. On the other hand, AnyDesk is a more affordable option for users who require cross-platform compatibility and more advanced features.
Conclusion: In short, when choosing a remote desktop solution, it ultimately depends on your individual needs and preferences. Both UltraViewer and AnyDesk are good choices in terms of user-friendliness, security, and performance. However, if you prioritize unlimited freeware and affordability, then UltraViewer might be a better choice for you. Download UltraViewer and try it now!