15
July
Anydesk is the world's most popular remote control software. However, an increasing number of Anydesk software customers are suspected of commercial usage. Is there any better free Anydesk alternative?
Why you seeing Anydesk commercials are detected?
When it was impossible to use TeamViewer for free, Anydesk was the number one alternative for tens of thousands of users. They often disconnect abruptly, restrict use time, and require customers to purchase a license to continue using it. And the high cost of royalties is an impediment for any company or individual.
Meanwhile, Anydesk provides comfort to users by allowing free personal usage. The software is small, simple to install, and long-lasting. That is why Anydesk is progressively gaining popularity. However, it seems like Anydesk is progressively following TeamViewer's lead.
Here is a message coming from the Anydesk system: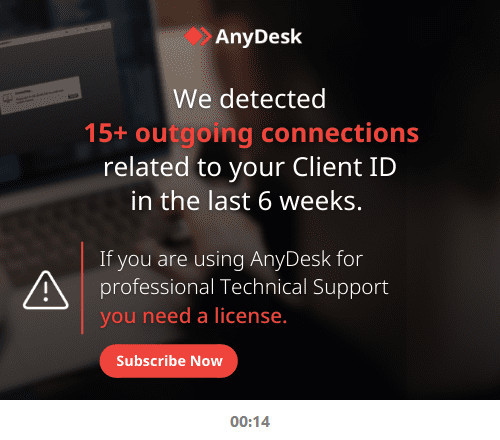 We detected 15+ outgoing connections related to your Client ID in the last 6 weeks.
If you are using Anydesk for Professional Technical Support you need a license.
Many of my acquaintances complain that they primarily use Anydesk for personal, rare activities, such as connecting computers to work remotely, installing software, or giving technical help to elderly family members or friends, etc. Anydesk's technology seems to have made a mistake in presuming it's for professional or commercial purposes.
As a result, you may entirely ban or restrict connections at any moment without notice. There is a message board requesting payment, and you may no longer use Anydesk for free.
What is the free Anydesk alternative solution?
You do not have enough money to purchase an Anydesk license. Do you still want to be able to control your remote computer for free, comfortably and without any limitations?
Start using UltraViewer for free now instead of being limited by software like Anydesk or TeamViewer's free license time limit.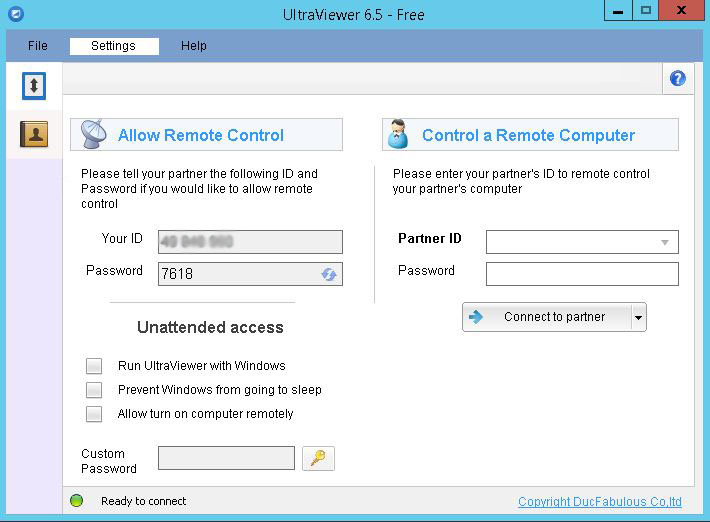 UltraViewer is a user-friendly remote desktop software that is accessible for free to all clients for any purpose. You did not hear incorrectly. It means that you may operate an infinite number of computers, and there is no time restriction for remote connections. At the same time, whether you are a person or an enterprise, whether you use UltraViewer for commercial or non-commercial reasons, it is free to use.
There will not be any suspicious commercial notices or claims to pay. When you use UltraViewer, you will never be abruptly blocked or restricted. That is absolute security and peace of mind.
In addition to the free policy, UltraViewer guarantees an excellent experience for users. The software is just 1.5 MB in size, has a quick and stable connection speed, a smart chat box, and allows for simple file transmission.
Because UltraViewer does not have an automatic renewal policy, clients are totally able to continue using the copyright whether they want to or not. The customer service staff always resolves all client problems swiftly and thoroughly.
In summary, if you have a headache and are tired of being recognized by Anydesk commercials, download and install UltraViewer right now. You may regain simple and comfortable remote desktop control in a matter of minutes. This is definitely a free Anydesk alternative you must try!!