11
October
As you know, TeamViewer is a good software for remote control/ remote computer access. But it's not free, if you use it many times, you may get a TeamViewer commercial use detected or suspected announcement every time you try to connect. In that case you need to decide to purchase a license to use it more. You can take a look at another good, convenient and free alternative to Teamviewer – UltraViewer.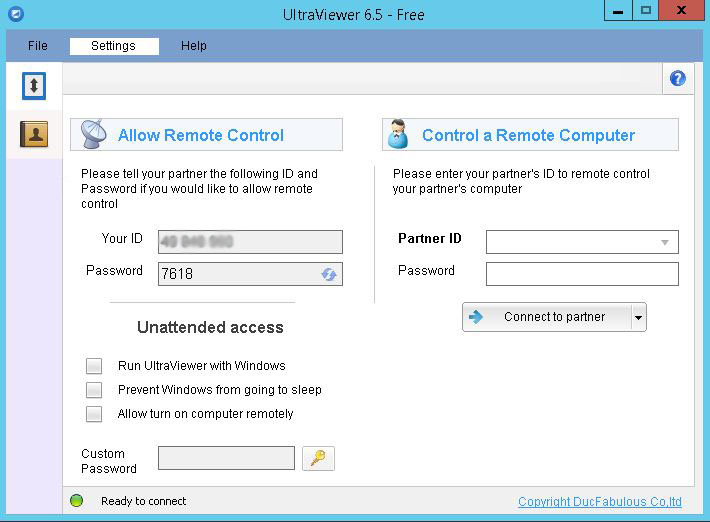 If you're considering buying a TeamViewer license, you will realize that it's quite expensive, the cheapest license called 'Business' cost 749 USD, and that's not all because there are some hidden costs. Especially the upgrade or installation on different computers.

For example, if you have two computers and want to install TeamViewer, You have to pay double the amount of money for installing (1499 USD)... It costs a lot of money, but moreover, you can search on the internet about the hidden cost of TeamViewer, and you will see some complaints about the upgrade. They will charge you a lot for upgrading for each version (TeamViewer 7-> TeamViewer 8/9/10/11...).

UltraViewer - The best free alternative to Teamviewer 2023
The purpose of this post is to help you look for an alternative software that can work like TeamViewer but is cheaper. Here is the reason why you should choose UltraViewer. UltraViewer is software designed for remote/ control computer access. It is like TeamViewer and has the same function, at a reasonable cost.. It will save you a lot if you choose UltraViewer..

You can download UltraViewer here (free for personal use) and click here to see the price table of UltraViewer, you would be surprised about the cost of UltraViewer compare to TeamViewer.