10
October
AnyDesk is a popular choice among users, allowing us to connect with our devices from anywhere in the world. However, like any software, it's not immune to occasional hiccups. One common problem users encounter is "AnyDesk audio not working." In this troubleshooting guide, we'll explore the potential causes behind this issue and provide step-by-step solutions to help you regain your audio functionality.
Common Causes of AnyDesk Audio Not Working
Before we delve into the solutions, let's understand why you might face "AnyDesk audio not working" problems:
- Local Audio Configuration: Sometimes, the issue might be at your end. Incorrectly configured audio settings on your local machine can prevent audio from being transmitted through AnyDesk.
- AnyDesk Audio Settings: Your AnyDesk settings might be misconfigured, preventing audio from transmitting correctly.
- Network and Bandwidth Issues: A slow or unstable internet connection can disrupt audio transmission.
- Device-Specific Problems: Certain devices or operating systems may encounter compatibility issues with AnyDesk's audio transmission.
- Software Conflicts: Other software or applications running on your device can interfere with AnyDesk's audio functionality.
Troubleshooting Steps: Fixing AnyDesk Audio Issues
Now, let's dive into the steps to resolve "AnyDesk audio not working" problems:
1. Check Your Local Audio Settings:
Ensure your speakers or headphones are connected and working.
Check your computer's sound settings to verify that the correct audio output device is selected.
2. Verify AnyDesk Audio Settings:
Open AnyDesk and go to the "Settings" menu.
Navigate to the "Audio" tab and ensure the audio settings are correctly configured: Opt for "Transmit audio output of this desk." This step is vital to ensure seamless audio transmission during your remote session.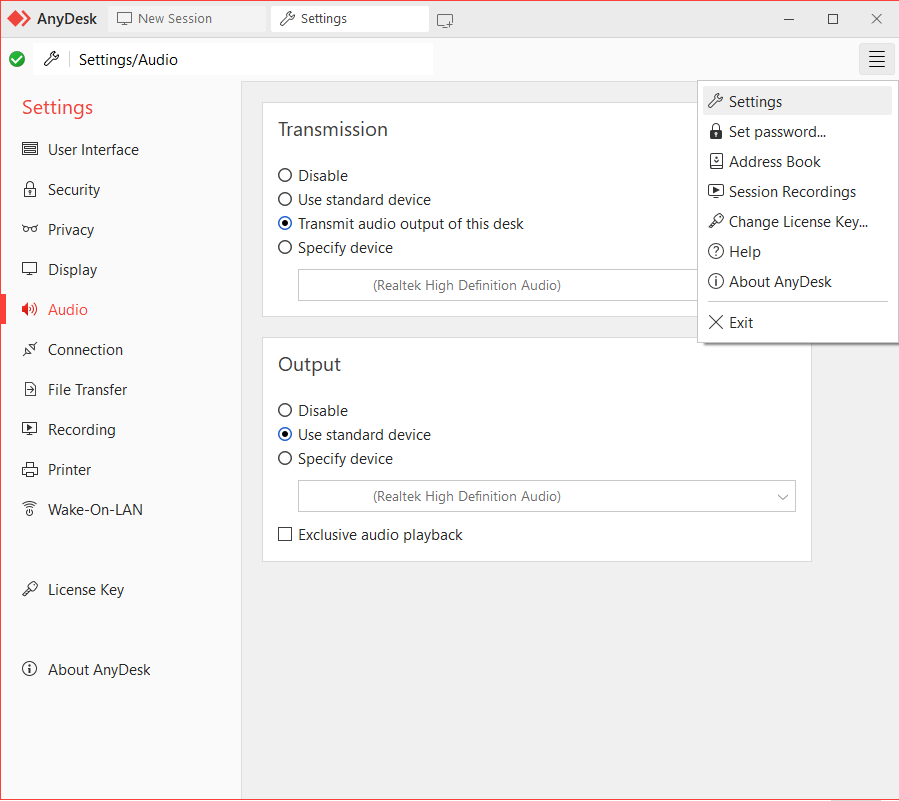 Additionally, access the "Security" tab and then navigate to both the "Unattended Access" and "Permissions for remote users" sections. Here, you should grant permission for other users to access and "Hear your computer's sound output".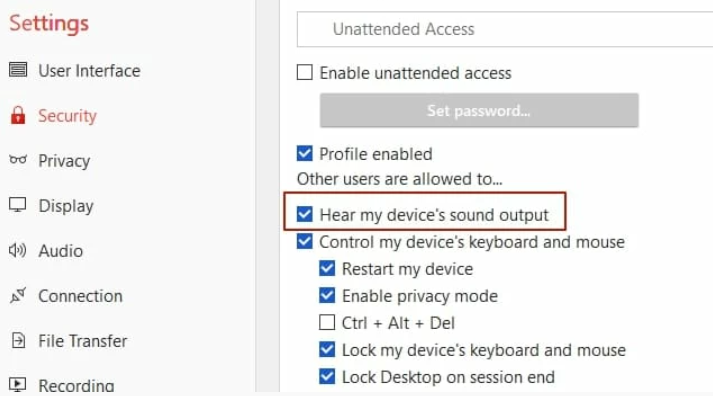 3. Test Your Network Connection:
A stable and reliable internet connection is crucial for audio transmission in AnyDesk. Run a speed test to ensure your network meets the required bandwidth.
4. Update AnyDesk:
Ensure you are using the latest version of AnyDesk. Outdated software can have compatibility issues and bugs that affect audio functionality.
5. Check for Device-Specific Issues:
If you're using unique or less common audio devices, ensure they are compatible with AnyDesk. Check for driver updates or compatibility patches if available.
6. Close Conflicting Applications:
Close any other applications that might be using your audio devices simultaneously with AnyDesk. Conflicting software can cause audio issues.
7. Restart AnyDesk:
Sometimes, a simple restart of the AnyDesk application can resolve audio problems.
8. Reboot Your Devices:
If all else fails, try restarting both your local and remote devices to refresh the connection.
By following these troubleshooting steps, you should be able to resolve "AnyDesk audio not working" issues and enjoy seamless remote desktop access with audio functionality.
Consider UltraViewer as an Alternative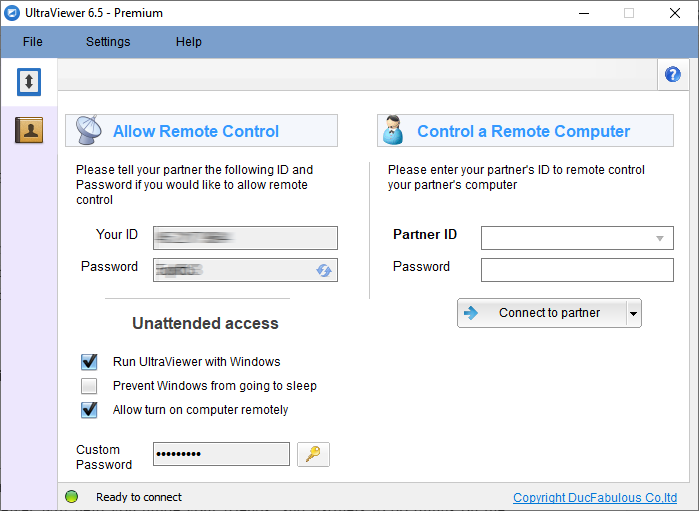 If you continue to experience audio problems with AnyDesk or are looking for a reliable alternative, consider UltraViewer. UltraViewer offers similar remote desktop capabilities with a user-friendly interface. Plus, its audio functionality is robust and dependable. Download UltraViewer today and experience remote audio with an UltraViewer license.
In conclusion, while "AnyDesk audio not working" issues can be frustrating, they are often solvable with the right troubleshooting steps. Ensure your local audio settings, AnyDesk settings, and network connections are configured correctly. If problems persist, don't hesitate to explore alternatives like UltraViewer for an easy remote desktop experience.