10
December
Besides the main feature of accessing and controlling remote computers, UltraViewer also allows you to easily share photos and videos between connected devices. But whether or not to allow audio sharing is a question of many people.
UltraViewer is mainly used for remote support. Nowadays, working from home has spread up all over the world, thus UltraViewer can help you quickly connect, control, guide, and manipulate the computers of customers or people who need support.
In particular, the file transfer feature of UltraViewer brings a lot of benefits thanks to its ability to enhance the user's working experience to be more realistic and vivid. You Want to support customers and send them documents, videos or detailed guides? You do not need a 3rd party support tool like Gmail, Google Drive, or Dropbox, ect to share documents. Instead, you can be done it directly on UltraViewer. As a result, you can cut many complicated operations, save time, and improve work efficiency.
In addition to documents, UltraViewer has developed additional audio transmission features. With UltraViewer, you can easily share the sound of a song, the recording file or ask others to fix audio errors on your computer. In some cases, you work from home and need access to the office computer, UltraViewer will help you hear audio from documents on the office's computer. This will be useful for many jobs such as video editor, music editor, sound designer, etc.
How to share audio on UltraViewer:
Step 1: Open the UltraViewer interface on 2 devices that need to be connected. Enter the partner's computer's ID and Password.
Step 2: Click Settings -> Options.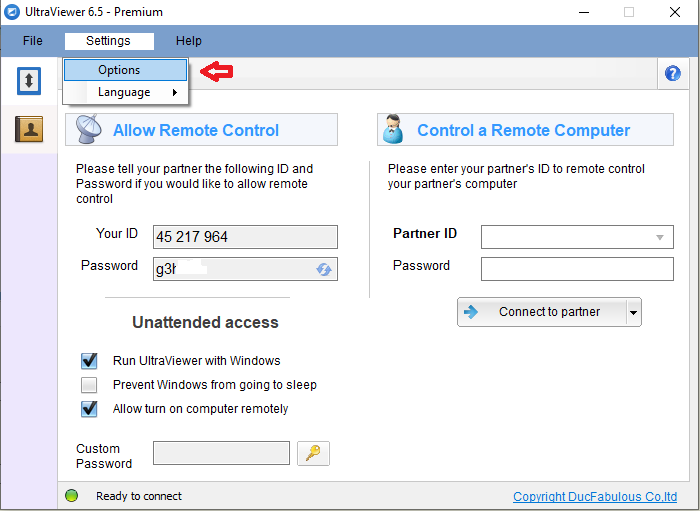 Step 3: Click Remote Control -> select on content Computer Sound (paid version)
Finally click OK below to save the settings.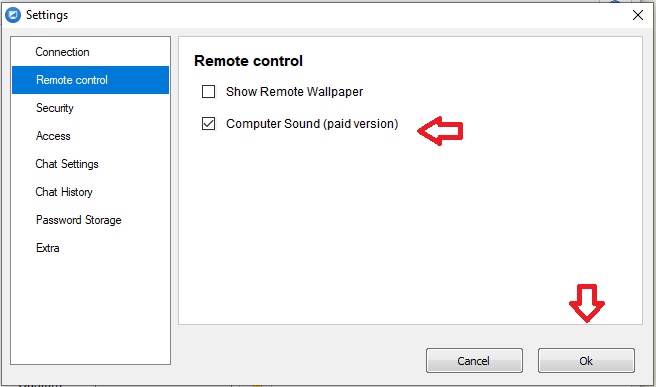 As such, UltraViewer can help you hear audio easily, quickly and conveniently. Let's download Ultraviewer, license and experience its audio streaming feature!
See also: Why should you buy UltraViewer license?