10
April
AnyDesk is a popular free remote desktop software that allows users to connect to remote computers from anywhere in the world. With its user-friendly interface and advanced features, it is a popular choice for businesses as well as individuals. However, while AnyDesk offers a freeware version, there are certain limitations to the free license that users should be aware of. In this article, we'll look at what these limits are and how they can affect your use of AnyDesk.
Anydesk session time limit
One of the most significant limitations of the free AnyDesk license is the time limit of the session. With the free license, sessions are limited to 60 minutes. This means that after 60 minutes, your remote session will automatically disconnect and you will need to reconnect to continue your work. This limitation can be challenging, especially for users who need to work on a remote computer for long periods of time.
If you are too annoyed and tired of the AnyDesk time limit, you can consider using the alternative to Anydesk free. UltraViewer is a great solution as it doesn't have any time limit for console sessions. That means you'll enjoy the free remote for hours, even a long day until you close your session.
No access to advanced features
AnyDesk free license limitations may include not having access to advanced features commonly found in other free remote desktop software. For example, the free license does not include the ability to transfer files, which can be an important feature for users who need to transfer files between a remote computer and a local computer. Additionally, the free license does not include remote printing or session recording capabilities.
Limited device access
The free AnyDesk license also has a limit on the number of devices that can be accessed remotely. With the free license, you can only access one device at a time, which can be a limitation for businesses or individuals that need to access multiple devices remotely.
With UltraViewer, you'll have access to a wide range of features even on the free version, including the ability to access an unlimited number of devices. And if you find that you need even more advanced features, UltraViewer offers affordable premium plans that allow you to access even more devices and unlock additional features.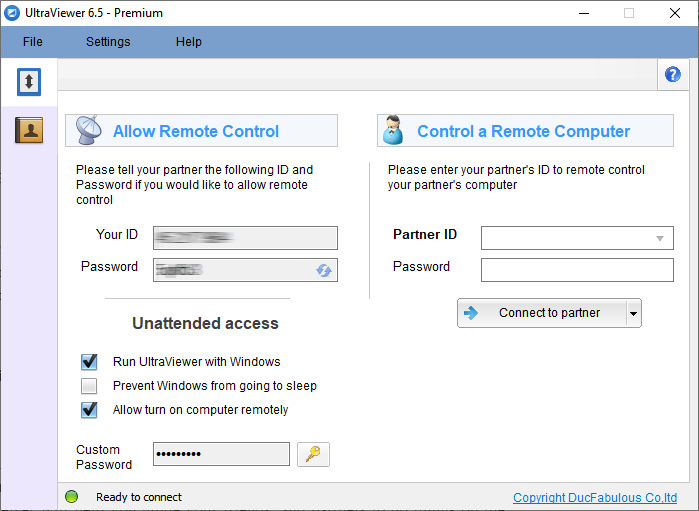 For non-commercial use only
Is anydesk free for commercial use? Unfortunately, this is not!
The free license is limited to Anydesk personal users for non-commercial use only. If you plan to use AnyDesk for commercial purposes, you will need to purchase a commercial license. Otherwise, you may frequently face the message "Anydesk commercials are detected" and get disconnected immediately. This limitation can be a significant drawback for small businesses or individuals on a tight budget who need to use AnyDesk for commercial purposes.
On the other hand, UltraViewer is free for all users, including commercial and non-commercial users. Download UltraViewer now if you are limited by Anydesk rules!
Conclusion
While the free version of AnyDesk can be a great choice for personal or non-commercial use, it's important to be aware of the limitations of the free license. If you're frustrated with the AnyDesk free license limitations, it may be time to consider making the switch to UltraViewer. With its affordable pricing, robust feature set, and reliable performance, it's a free remote desktop solution that won't disappoint.