4
October
Concurrent multiple remote computers access and control rights will make the job of technical support professionals more efficient and easier. In this article, let's explore with UltraViewer the unlimited remote desktop control feature.
WHAT IS UNLIMITED REMOTE DESKTOP CONTROL?
Remote desktop control is one of the most basic and important features of UltraViewer software. This feature enables you to access and control any one or more computers, being far away from you, thanks to a simple and fast connection.
For individuals and businesses that are providing services in the information technology industry, technical support professionals often repair computers remotely, and unlimited remote desktop control is a must-have feature for your business.
CONNECT WITH AN UNLIMITED NUMBER OF COMPUTERS MONTHLY
When you register the license of UltraViewer Professional or UltraViewer Premium, you will have access rights to an unlimited number of devices every month. This will help you reach and remotely support a large number of customers in need, depending on the size and staffing of your company. At the same time, stable connections with a fast access speed and unlimited control time will make your work more convenient and easier than ever.
UNLIMITED COMPUTER LIST MANAGEMENT
In addition, you can also easily manage a list of hundreds to thousands of customer computers thanks to the Online contacts feature integrated into the UltraViewer remote desktop control software. As a result, you can quickly connect to computers that frequently need support without having to enter an ID or require a password from a partner to access.
UNLIMITED SIMULTANEOUS CONNECTIONS
This feature allows you to create multiple simultaneous connection sessions without any limitations. You can access, control and support multiple remote computers at the same time. Previously, you needed to end one connection before you could start another, you can now seamlessly connect to other remote computers without having to stop to support the machine you're accessing.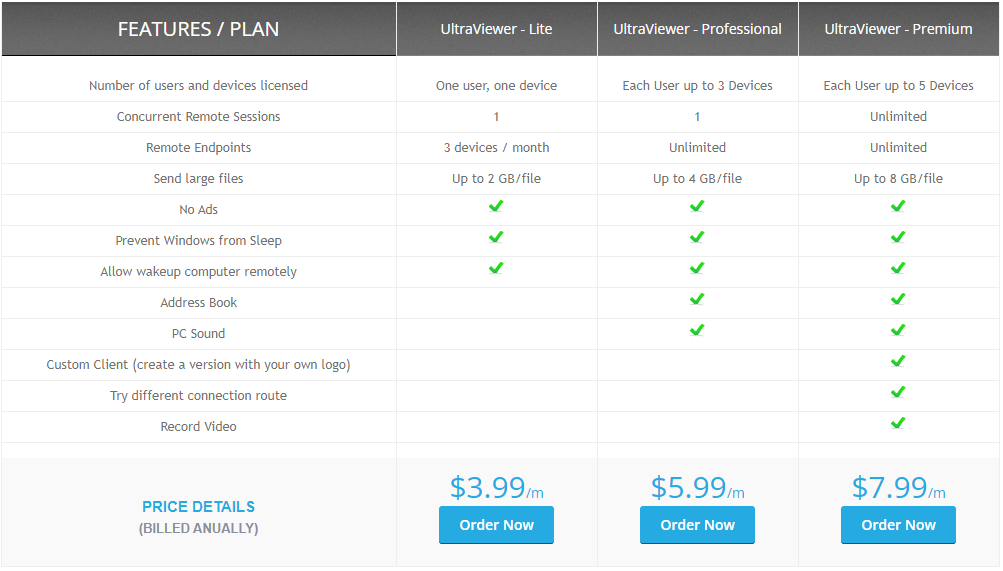 If some well-known providers like TeamViewer are charging for each additional concurrent connection (up to more than $400/year), with UltraViewer, you will be able to enjoy unlimited connections at a very low cost without incurring any additional costs. Not only helps you save budget, UltraViewer also helps you optimize work efficiency, save time, support more guests at the same time, and grow more revenue.
EXPERIENCE UNLIMITED REMOTE DESKTOP CONTROL FEATURES WITH ULTRAVIEWER
Currently, UltraViewer is deploying an unlimited remote desktop control feature with an UltraViewer Professional license or higher. If you are looking to develop as a customer support professional, this is definitely an option not to be missed. Besides the above features, the advanced license packages of UltraViewer also own many outstanding features such as: sending large files, turning on the computer remotely, listening to the audio on the computer, creating a version with your own logo, and recording video screen,… and many more features.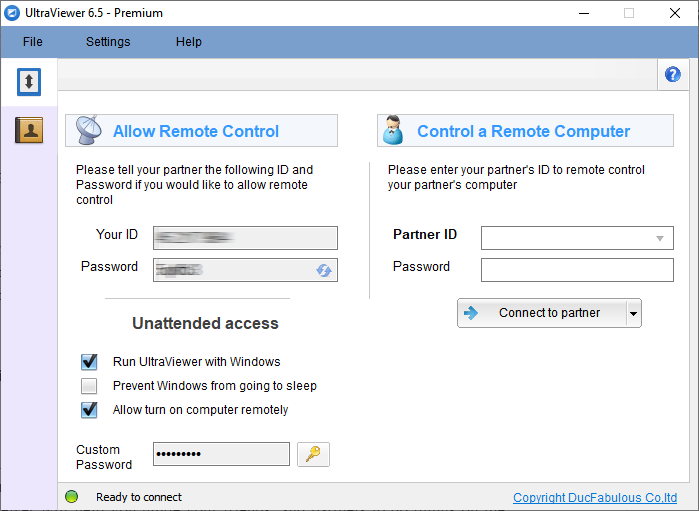 Let's upgrade your remote desktop software and experience it now. Wish you good success!