30
September
Using Ultraviewer software to safely control and access remote computers is not a question for many people. What should be taken into account to help increase information security when using Ultraviewer? Find out through the following article!
1. IS THE ULTRAVIEWER SOFTWARE SAFE?
Ultraviewer is a tool that is no stranger to people who have frequent contact with computers, need remote customer support, or work from home. With Ultraviewer, you can work anywhere, anytime, efficiently supporting multiple people at the same time at the lowest cost.
Have you tried UltraViewer yet? Download the latest version of UltraViewer!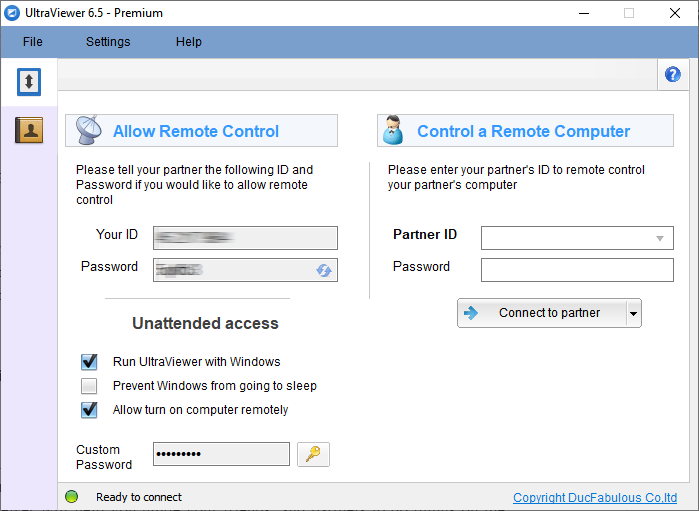 To start accessing and controlling your computer remotely, simply maintain a stable Internet connection and pre-install Ultraviewer software on 2 devices to connect to. You ask the partner to send the ID and pass written on their UltraViewer to you and enter the above parameters into the software and press the connect button. A window with the number of the controlled computer screen is displayed and you can perform the operation on it.
Connecting and accessing a remote computer via Ultraviewer is easy and fast. However, many users, when learning about the software, were quite disturbed and worried about not knowing if it was safe to use Ultraviewer. Are users likely to be exposed to personal information or hacked computers? And the answer is that you can use the software with complete peace of mind for the following reason:
- Ultraviewer is studied and set up in absolute security encryption mode. If you are a supported person, your affiliate can only access your computer through the private ID and private password you provided. With this feature, Ultraviewer has prevented any risk of unauthorized entry of any object in order to steal personal information by limiting the connection and only to devices verified in the active connection zone.
- While the facilitator controls the computer, you can monitor the entire process they operate on the screen, including mouse movement. You can regain control at any time by controlling the mouse.
- If you want to end the helper control process, you can close UltraViewer immediately. When they do, they'll lose all connection to the computer they need, and of course they won't be able to see your screen or control anything anymore. If you want your partner to reconnect, you'll need to re-open Ultraviewer and provide them with a new password that has been changed automatically by Ultraview.
See also: Why should buy an Ultraviewer license?
2. WHAT CARE SHOULD BE TAKEN TO INCREASE COMPUTER SECURITY WHEN USING ULTRAVIEWER?
Using Ultraviewer software is safe, but you should also exercise extreme caution when allowing other computers to connect and access it. Bad subjects can use good tools for bad purposes and take advantage of your loopholes.
To keep your information secure, be aware of the following:
- Connect Ultraviewer only to trusted support people you know well to avoid the risk of information theft when accessing a remote computer.
- Never send important personal information such as bank account number, citizen's identity card. Do not click unfamiliar or unreliable links.
- Watch the whole control process. Observe any manipulation by the controller to prevent them from stealing your data. Retain control or disconnect immediately if a hazard is felt.
- Turn off the software when not in use because the controller can continue to access the computer when you don't notice. Pay attention to changing your password regularly after each use.
- Regularly update upgrades. These upgrades and bug fixes will add new features and enhance the security of Ultraviewer software on your computer.
As such, you have been asked questions about how safe Ultraviewer is and how to keep your personal information secure when using the software. To learn how to use UltraViewer more effectively, read more about important UltraViewer features. Download UltraViewer to try it now! Have a great experience with Ultraviewer and working remotely is easy, safe and efficient.