19
July
Finding the perfect tool to suit your needs can be challenging. This article presents a comprehensive comparison of two popular options: AnyDesk and Chrome Remote Desktop. Whether you're a professional seeking seamless collaboration or an individual in need of efficient technical support, this guide will help you make an informed decision to enhance your remote working experience.
1. Introducing AnyDesk and Chrome Remote Desktop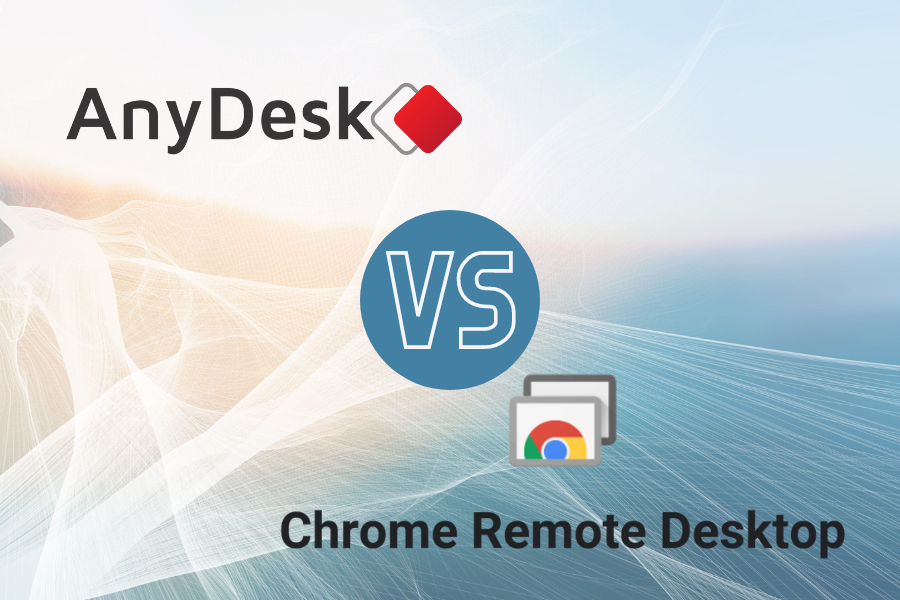 Before we delve into the nitty-gritty, let's get acquainted with the fundamental functionalities of AnyDesk and Chrome Remote Desktop. AnyDesk shines as a high-performance remote desktop software, boasting ultra-low latency and unparalleled speed. In contrast, Chrome Remote Desktop integrates seamlessly with the Google Chrome browser, offering user-friendly remote access for Chrome enthusiasts. AnyDesk and Chrome Remote Desktop have also been mentioned in the article 5 Best Free Alternatives To AnyDesk.
2. Feature Comparison: AnyDesk vs. Chrome Remote Desktop
To gain a comprehensive understanding, let's explore the key features of both tools through this detailed comparison:
| Features | AnyDesk | Chrome Remote Desktop |
| --- | --- | --- |
| Performance | Ultra-low latency, high-speed data transmission | Seamless integration with Chrome browser |
| Compatibility | Windows, macOS, Linux, Android, iOS | Google Chrome users |
| Customization | Personalized user interface with custom aliases, color schemes, and logos | Simple and intuitive interface |
| Security | Industry-standard encryption protocols | Secure remote access with Google's trusted brand |
| Cost | Offers free and paid plans | Free of charge |
Performance: AnyDesk takes the lead with its lightning-fast data transmission, making it ideal for real-time tasks like video editing and gaming. Meanwhile, Chrome Remote Desktop provides a smooth experience within the confines of the Chrome browser, ensuring a stable connection.
Compatibility: AnyDesk caters to a broader audience, offering support for Windows, macOS, Linux, Android, and iOS devices. On the other hand, Chrome Remote Desktop is tailored exclusively for Chrome users across various platforms.
Customization: AnyDesk scores well with its personalized user interface, allowing you to create custom aliases, color schemes, and logos, adding a touch of brand identity. In contrast, Chrome Remote Desktop adopts a straightforward and intuitive approach.
Security: Both AnyDesk and Chrome Remote Desktop prioritize user data protection with industry-standard encryption protocols, ensuring secure remote access.
Cost: AnyDesk presents users with flexible options, including free and paid plans with advanced features. On the contrary, Chrome Remote Desktop remains entirely free, catering to budget-conscious users.
3. Pros and Cons: Analyzing AnyDesk vs. Chrome Remote Desktop
Now, let's delve into the strengths and weaknesses of each software:
AnyDesk Pros:
Exceptional speed and performance for real-time tasks.
Versatile cross-platform compatibility.
Customizable user interface for a personal touch.
AnyDesk stands out with its diverse range of features, making it the ideal solution for professional technical support, offering advanced capabilities for seamless assistance.
AnyDesk Cons:
Business users might encounter feature limitations in the free version.
The free version is not available for commercial use, sometimes there is a disconnection or limited session time.
Unstable connections from mobile devices.
Expensive license costs for low budget users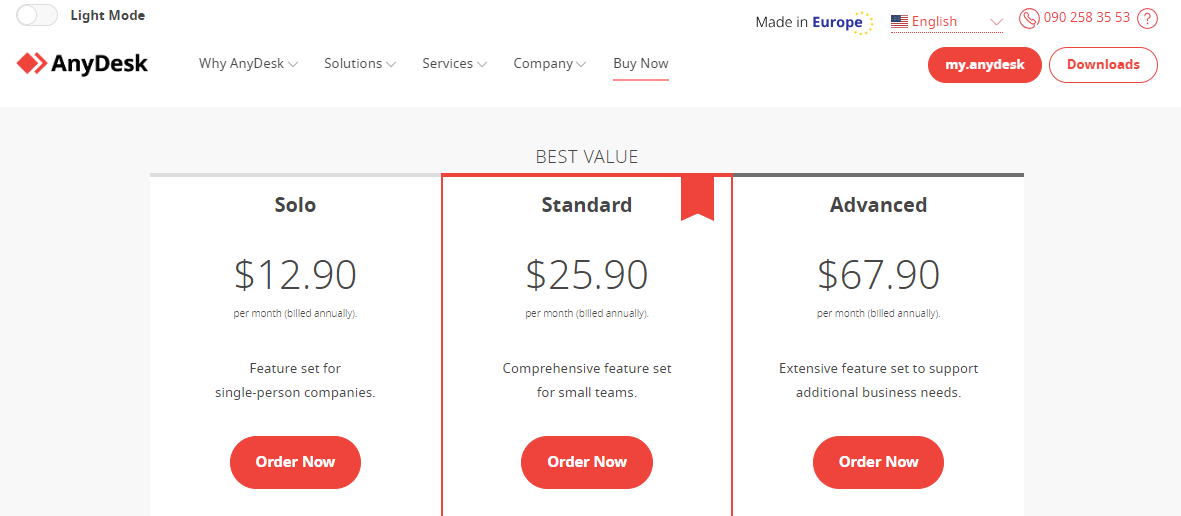 Chrome Remote Desktop Pros:
Seamless integration with Chrome for effortless access.
Intuitive interface, perfect for non-tech-savvy users.
Trustworthy security protocols under Google's brand.
Chrome Remote Desktop Cons:
Limited to Chrome users, restricting access to non-Chrome browser users.
May lack advanced features present in other remote access tools.
A New Contender: UltraViewer - A Cutting-Edge Remote Access Solution
As you explore remote access options, consider adding UltraViewer to your list of contenders. UltraViewer, developed by Fabulous Co., Ltd., is a feature-rich remote desktop software that rivals both AnyDesk and Chrome Remote Desktop.
Why Choose UltraViewer?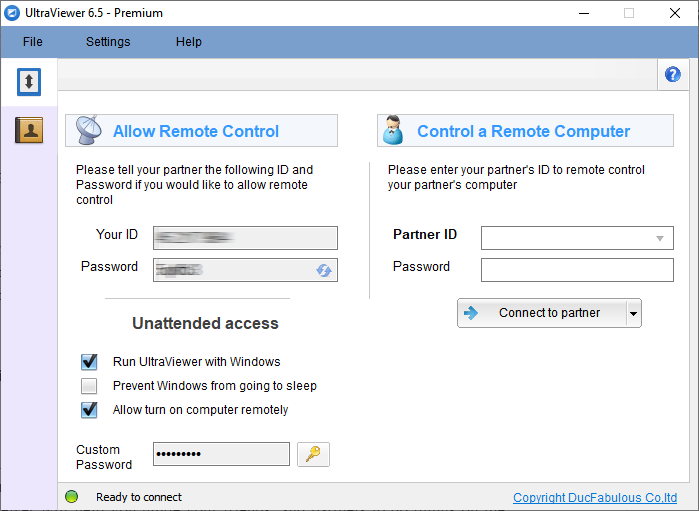 Free for personal and commercial use, with no time or device limitations.
Seamless and stable remote connections, ensuring smooth collaborations.
User-friendly interface designed for both tech-savvy individuals and novices.
Smart chat feature enables effortless communication during remote sessions.
File transfer capabilities through the chat window, streamlining workflows.
As you weigh your options between AnyDesk and Chrome Remote Desktop, keep your specific needs and preferences in mind. Both tools excel in different areas, catering to distinct user bases. Additionally, UltraViewer emerges as a compelling alternative, providing a versatile remote access solution suitable for businesses, professionals, and individuals alike. Ready to experience the power of UltraViewer? Download now and elevate your remote desktop control capabilities! Try UltraViewer today for efficient and reliable remote support.