21
June
UltraViewer is a powerful remote desktop software that offers users the ability to control and access computers remotely. Many individuals and businesses wonder if they can use the free version of UltraViewer for commercial purposes. In this article, we will explore this question and provide insights into the differences between the free and purchased versions of UltraViewer.

Can I Use the Free Version of UltraViewer for Commercial Purposes?
The answer is yes! The free version of UltraViewer can be used by anyone, including individuals and businesses, for both personal and commercial purposes. It provides basic functionalities that allow users to establish remote connections, conduct lightweight file transfers, and engage in chat conversations.
Differences between Free and Purchased Versions of UltraViewer: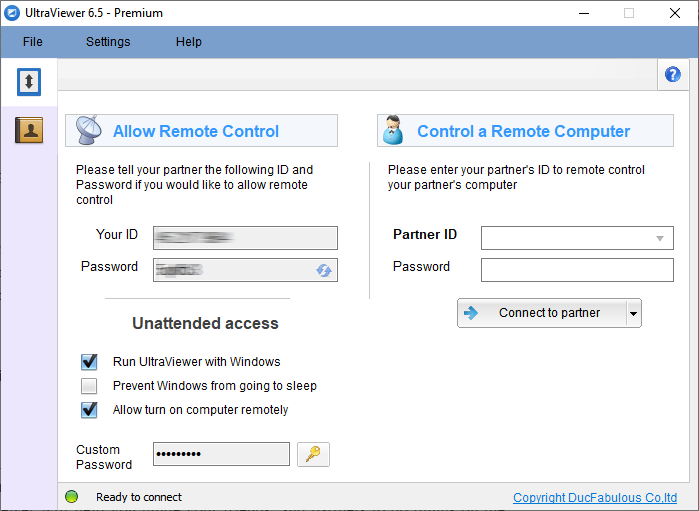 Connection Stability and Speed: The paid version of UltraViewer ensures a stable, fast, and seamless connection. While the free version is suitable for most users, in cases of high user overload, there may be instances of slow connection, loss of connection, or sudden disconnection due to bandwidth prioritization for paid users.


Advanced Features: The paid version of UltraViewer offers a range of advanced features tailored for professional remote access and control purposes. These features include turning on remote computers, listening to remote computer audio, recording screen videos, address book functionality, and the ability to send large files... These additional features enhance productivity and convenience for commercial users. You can find more reasons why you should purchase an UltraViewer license here.


Technical Support: Users who purchase the UltraViewer license receive prioritized technical support from the UltraViewer team. This ensures prompt assistance and resolutions to any issues encountered during usage. On the other hand, the free version, due to the large number of free users, may not receive immediate support.
UltraViewer's free version can be used for commercial purposes, making it a valuable tool for businesses. However, there are differences between the free and purchased versions. The paid version offers a more stable connection, advanced features tailored for professional use, and prioritized technical support from the UltraViewer team. Consider your specific needs and requirements to determine which version best suits your business.
For more detailed information about the features offered in the UltraViewer license, please visit the official pricing page on the UltraViewer website.
Remember, whether you choose the free or paid version, UltraViewer provides a reliable solution for remote access and control. Explore the possibilities and harness the benefits of remote connectivity with UltraViewer.