30
September
This is the error message you may encounter when using TeamViewer to access and control a remote computer.

You use Windows Remote Desktop and TeamViewer to simultaneously connect to a server. Then, if you exit Remote Desktop or minimize the Remote Desktop window, you may encounter the same error message as above. Then, the remote control screen through TeamViewer will be locked and you can no longer see or control the remote server.
To fix this error, follow these steps:
Step 1: Restore the minimized Remote Desktop screen again or access the Remote Desktop again.
Step 2: Open the UltraViewer remote computer control software available on the server. (If not, download and install UltraViewer for free for the server).
Step 3: On UltraViewer, choose File > Close Remote Desktop to exit Windows Remote Desktop completely instead of shutting down by pressing the "X" button.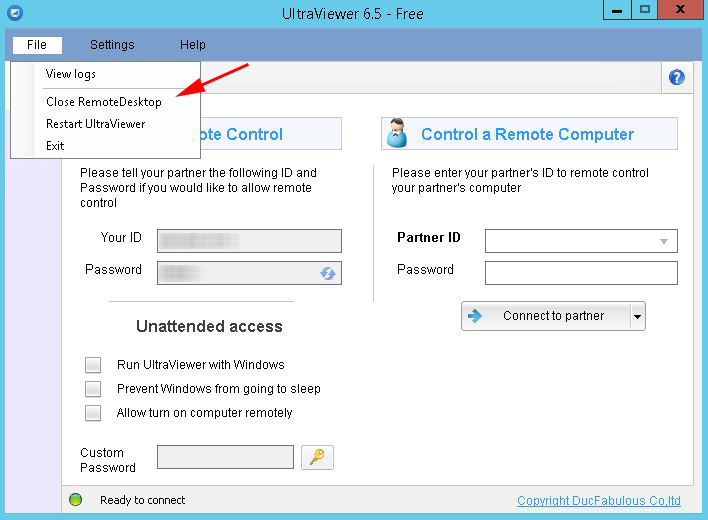 Thus, you have overcome the above error and can continue to control the remote computer through TeamViewer or UltraViewer. Good luck!