28
July
UltraViewer is one of the most popular remote desktop software programs on the market today. UltraViewer saves information about chat history and the connection time to help you better organize your work.
If you often have to serve many clients at the same time and can't remember what stage you're at, the chat log will come in handy. At that point, going through the conversation history will allow you to continue working without having to ask the visitor again or lose time remembering.
Furthermore, the chat log, when paired with connection log recording, enables managers to supervise, track, and monitor employees' work in the most efficient manner.
Follow these procedures to review chat log in UltraViewer:
Step 1: Install and open the UltraViewer remote desktop software.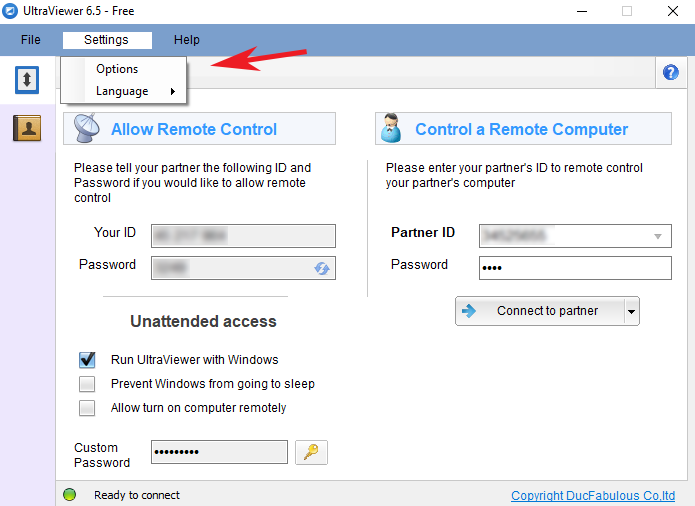 Step 2: Click Settings > Options > Chat History to see the link of the chat log.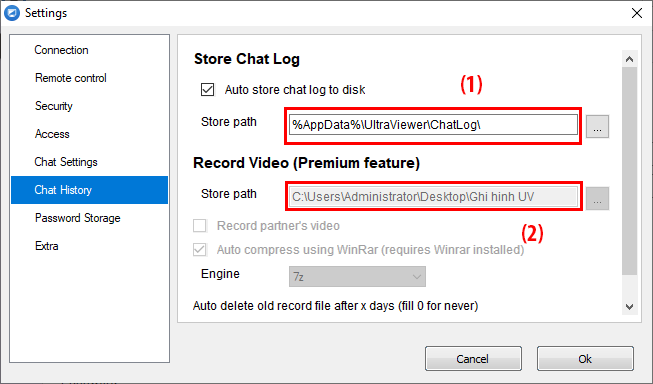 Step 3: Copy and paste this link (1) into the search bar. To see the chat log, go to that folder and open the files in it using notepad.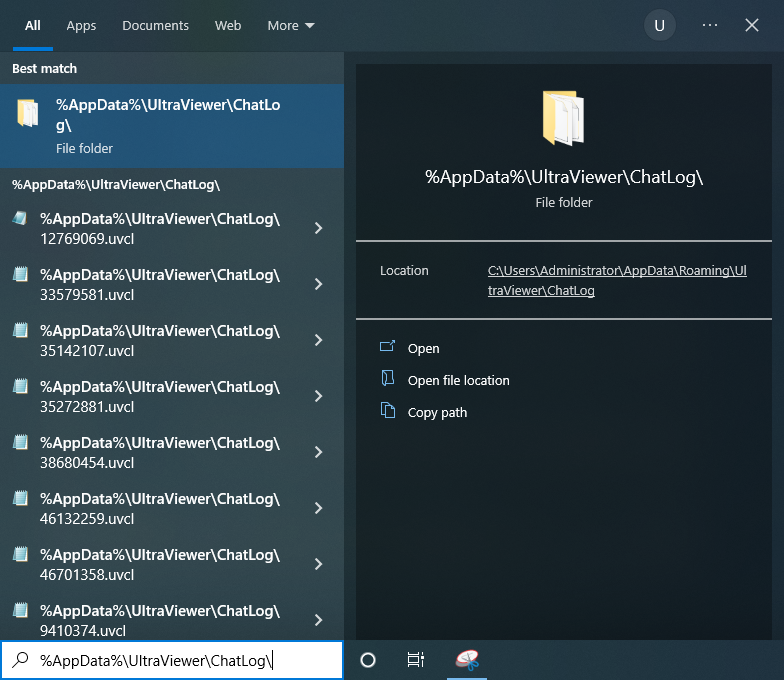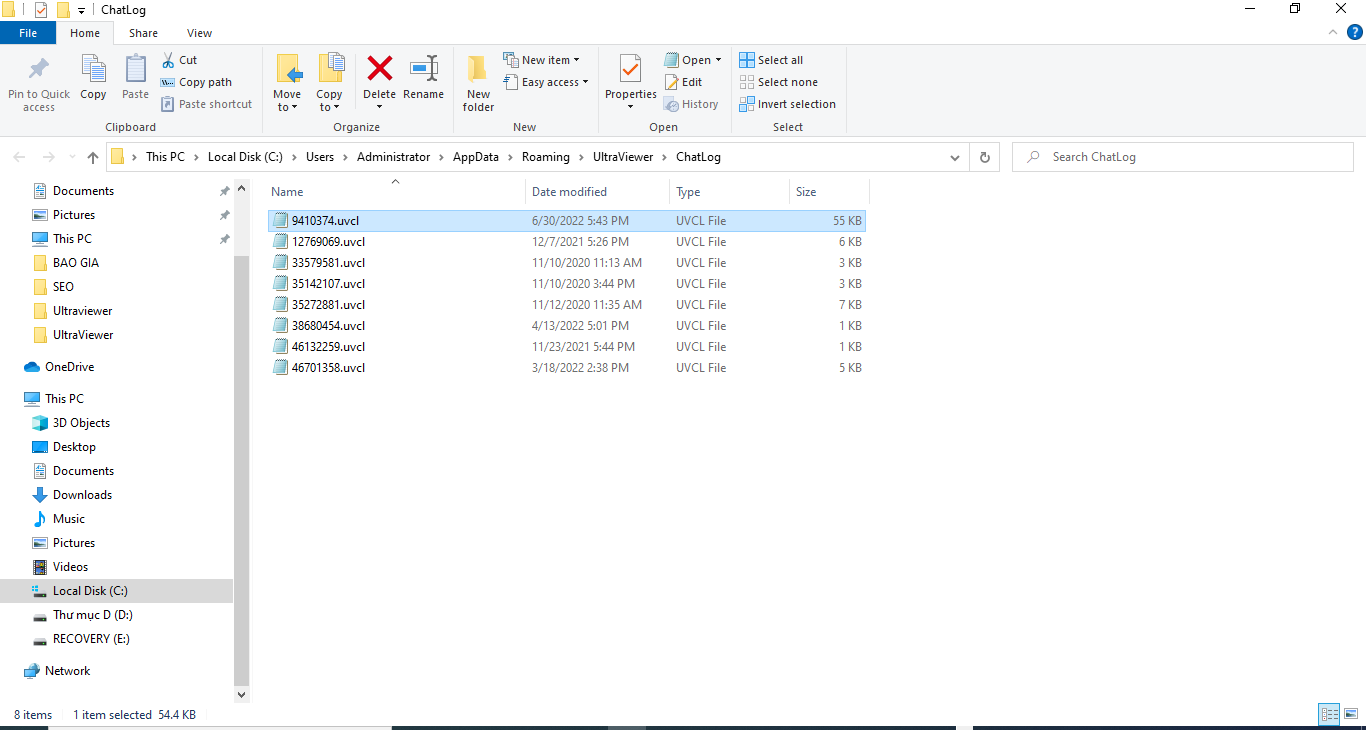 Additionally, if you have upgraded to the UltraViewer Premium version, you may view the remote desktop session recording file in UltraViewer. With this recording feature, you can use it for many different purposes, including:
Managers that need to manage and supervise staff can look at how they help customers when needed.
- The support person may evaluate what occurred on the screen, what caused the error, and how to resolve it.
- The operator must record the screen in order to train and re-instruct others.
To view the connection log to the computer, go to File > View Logs.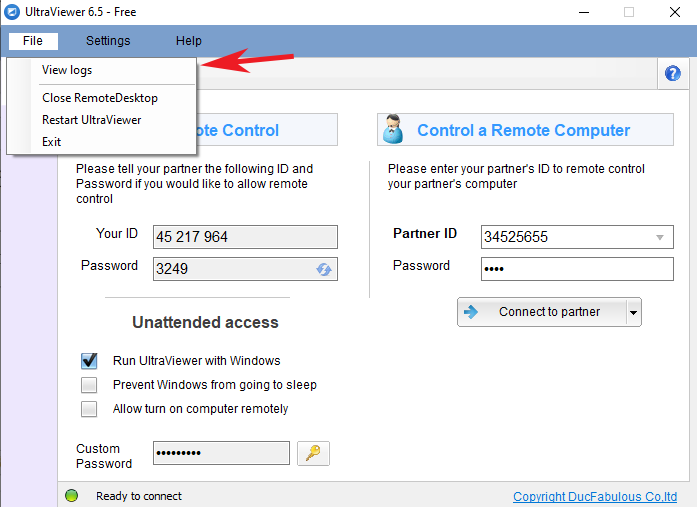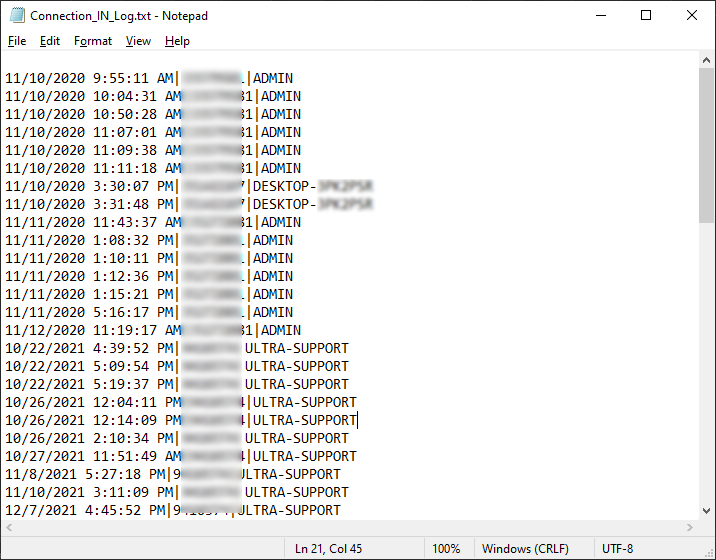 You may rapidly access the file C:Program Files (x86) to view the details of the log in and log out on UltraViewer.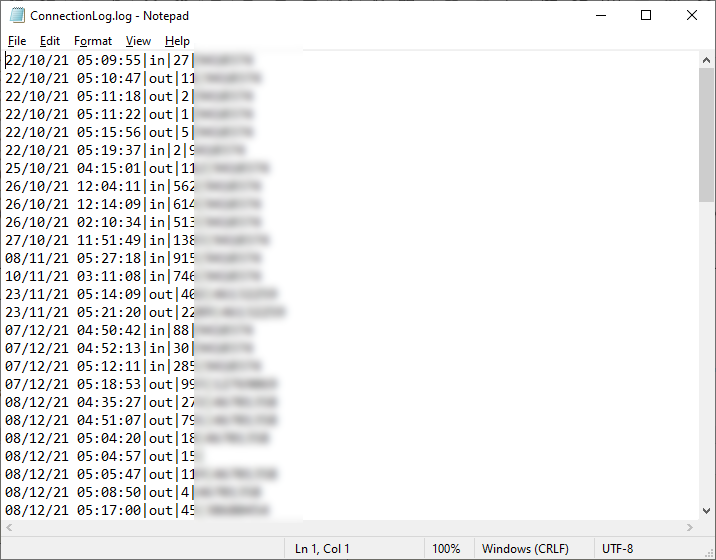 UltraViewer\ConnectionLog.log (Copy and paste this link to the search bar on your computer)
You already know how to review the chat log and connection log on UltraViewer software. Don't forget to follow us to get more useful information on how to use UltraViewer effectively. Good luck!