13
August
New Update - UltraViewer 6.1.18 - 28 August 2018 :
- Fix blurry issue when setting DPI to >=150%.
- Fix high DPI issue on the version 6.1.17 ( if the remote computer using high DPI >= 150%, UltraVIewer detect wrong resolution and make the result become disorder like below screenshot)
- Added language: France - special thanks to Maxime Gagnon <mgagnon [at] vlcom.com>
- Added language: Catalan - special thanks to Benny Beat <bennybeat [at] gmail.com>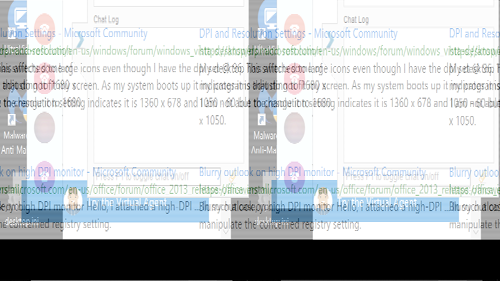 Support Multiple Monitors
UltravIewer now support multiple monitors. You can switch between them very fast by go to menu
Display
and select which Monitor you want to show or Show all monitors in combine mode. Both computer must install the latest version to have this feature.



Fixed auto exit/crash when changing screen resolution
The previous version may show an error while changing the screen resolution. This version has fixed that issue.

Fixed wrong mouse cordinate
The previous version may display or send wrong mouse coordinate to the partner in some rare case if the partner using multiple monitors. This version also fixed that issue.

Added Greek and German
Thanks to Kokkos Sotiris <support [at] pcmanager.gr> and Herbert Brandner <brandy [at] loisachtalwetter.de> for their great contribution to UltraVIewer by translate our software to Greek and German. You can now change the language to Greek or German in the settings menu.