29
August
Dear all customers,
We just released version 6.0 on our website.
The new version contains many features and bugs fixed.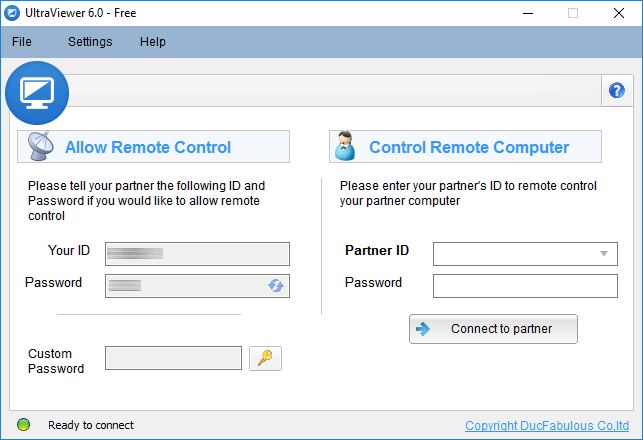 You can manually download it here:
http://ultraviewer.net/en/UltraViewer_setup_6.0_en.exe
Here is some changes on new version:

1. Better image colors and quality
The new version supports up to ~65000 colors and high image quality. Make sure both computer using the latest version 6.0 to see effect.
2. Better speed
The speed is better up to 8-20 times versus old version.
3. Store recent ID and Password for quick reconnect
The new version is able to store recent ID and Password for quick reconnect. So you can reconnect to your partner if you lost the connection or you mistakenly shutdown UltraViewer or your computer.
4. Show remote cursor
You can see remote cursor from now
5. Capture screen
You can now take a screen capture for real quick.
7. Full screen
You can display in full screen now.
8. Low CPU Usage
The new version is faster and also it save 2->3 times CPU usage. So it also make your computer runs faster.
9. And more...
A lot of bugs fixed.
Please report issues if you found any bugs on UltraViewer 6.0
Thank you all!
UltraViewer