27
September
A few days ago, after
released version 5.1.0
, we received some reports from our users about the issues on version 5.1.0. We've worked hard to fix these bugs, and it seems to work fine now, here is what we've fixed: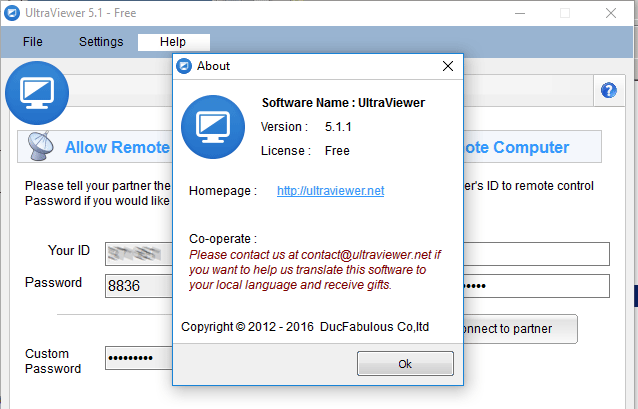 1. UltraViewer exit after network disconnected.
UltraViewer may show an error message or auto exit after network disconnected.
2. UltraViewer doesn't auto-start every time on Windows 10.
When you start the Windows with auto-startup mode on, UltraViewer may not auto-start all time. and you may receive this error when you start UltraViewer:
Cannot start UltraViewer controller - Err5(5)
3. Some option disabled on the first time open UltraViewer.
"To enable it to run on startup, you have to run it as Admin, but when you do it, the first time you look for this option, the checkbox is disabled, then you close the Settings window and open it again and then this option is enabled."
You can re-download the latest vesion
UltraViewer 5.1.1
at this link and re-install it :
http://ultraviewer.net/en/UltraViewer_setup_5.1_en.exe
We're still receiving reports about bugs and issues on this version. Please don't hesitate to email us to contact@ultraviewer.net if you encountered any issues on the new version.
We'd love to hear your response and we will working hard to fix them.
Thank you all very much!