29
September
TeamViewer is a versatile remote desktop application used by millions worldwide. While it provides excellent connectivity, users occasionally encounter the "TeamViewer Protocol Negotiation Failed" error. This article aims to shed light on the causes behind this issue and offers detailed solutions for resolution.
Why is there an error "TeamViewer Protocol Negotiation Failed"
Before we delve into solutions, let's grasp why the "TeamViewer Protocol Negotiation Failed" error may arise:
1. Version Incompatibility: Outdated TeamViewer versions may not align with the latest communication protocols, resulting in negotiation failures. This can happen when you or your remote partner uses an older version of TeamViewer.
2. Network-Related Factors: Issues with your internet connection, network settings, or firewalls can hinder protocol negotiations. A stable and reliable internet connection is crucial for successful TeamViewer sessions.
3. Security Software: Overly stringent security software settings could potentially block TeamViewer's protocol negotiations. Antivirus and firewall software, if not configured correctly, can interfere with TeamViewer's operation.
4. Firewall Configuration: Incorrect firewall settings may prevent TeamViewer from establishing a connection. You need to ensure that TeamViewer has the necessary permissions to communicate through your firewall.
Troubleshooting "TeamViewer Protocol Negotiation Failed" Issue
Now, let's explore an array of comprehensive steps to troubleshoot and resolve this error:
Step 1: Update TeamViewer
Always ensure you have the latest TeamViewer version installed. Visit TeamViewer's official website to download and install the most recent release. This step is vital to address version compatibility issues.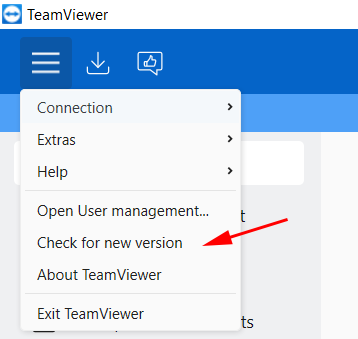 Step 2: Check Your Internet Connection
Verify the stability of your internet connection. A weak or intermittent connection may lead to protocol negotiation failures. It's essential to have a robust and stable internet connection for TeamViewer to function smoothly.
Step 3: Review Firewall Settings
Scrutinize your firewall settings to guarantee that TeamViewer is permitted to communicate. Configure this within your firewall's settings or security software. Correct firewall settings are crucial to ensure TeamViewer can connect.
You can open "Allow an app through Windows Firewall" in the search bar, find "TeamViewer Remote Control Service" and choose private or public network options.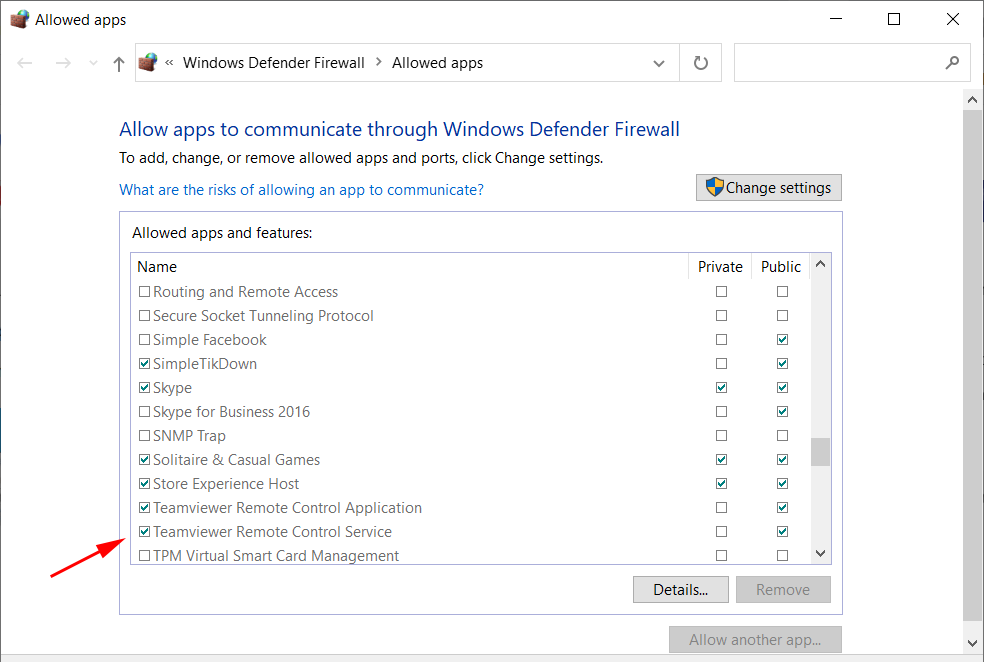 Step 4: Disable Security Software Temporarily
If you suspect security software is the culprit, temporarily disable it and attempt to connect via TeamViewer. Ensure to re-enable your security software once troubleshooting is complete. This step helps identify if security software is causing the issue.
Step 5: Adjust Firewall Configuration
Should the error persist, modify your firewall configuration. Allow TeamViewer to communicate through your firewall by adding it to the exceptions or trusted applications list. This step ensures that TeamViewer can establish connections without interruptions.
Step 6: Restart TeamViewer Service
Occasionally, restarting the TeamViewer service can resolve protocol negotiation issues. Locate the TeamViewer service in your task manager or services application and restart it. This step refreshes the TeamViewer service, potentially resolving the issue.
Press Windows + R > type"services.msc" > find "TeamViewer" on the list > Restart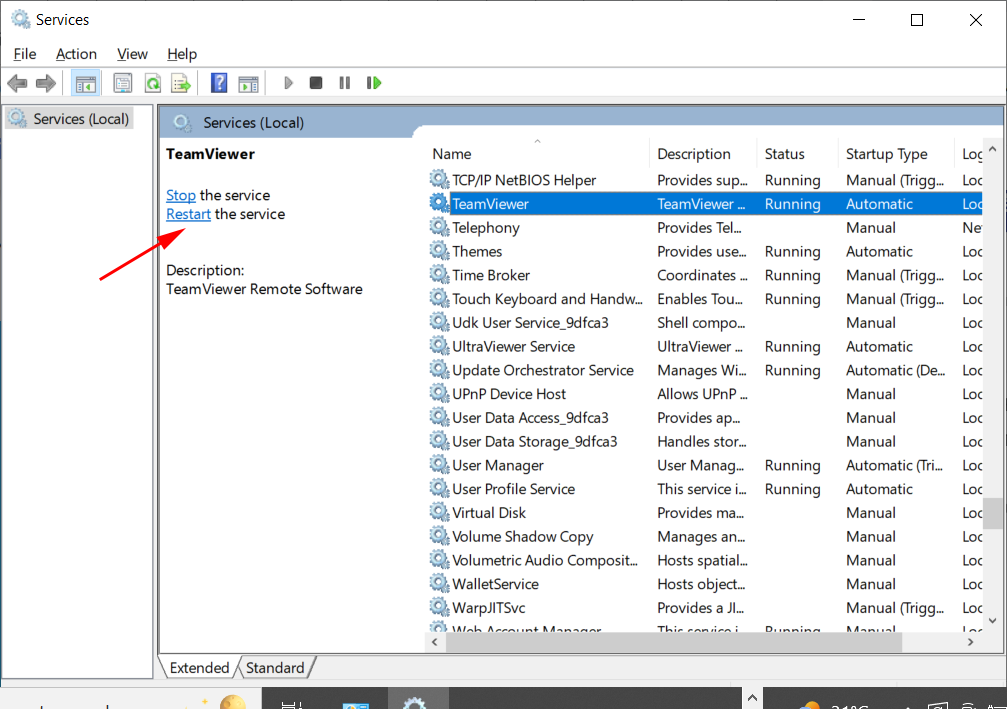 Step 7: Restart Your Router
In cases of suspected network issues, consider restarting your router. This can refresh your internet connection and potentially resolve negotiation problems. Restarting the router can help if there are underlying network issues causing the error.
Conclusion
While encountering the "TeamViewer Protocol Negotiation Failed" error can be vexing, it's usually solvable. By addressing version compatibility, network settings, or security configurations, you can continue to enjoy uninterrupted remote access and collaboration with TeamViewer.
However, if you are still facing issues or wish to explore an alternative remote desktop solution, consider UltraViewer. UltraViewer offers a plethora of features, including remote control and unattended access, making it a reliable alternative to TeamViewer. Download UltraViewer today for a seamless remote desktop experience.