15
September
Reinstalling the Windows 10 operating system is an essential procedure that every computer user should be familiar with. It can help resolve various issues, from poor computer performance to system glitches, and return your computer to its original state. In this article, we will guide you on how to reinstall Windows 10 for your laptop through three easy methods.
1. Preparations Before Reinstallation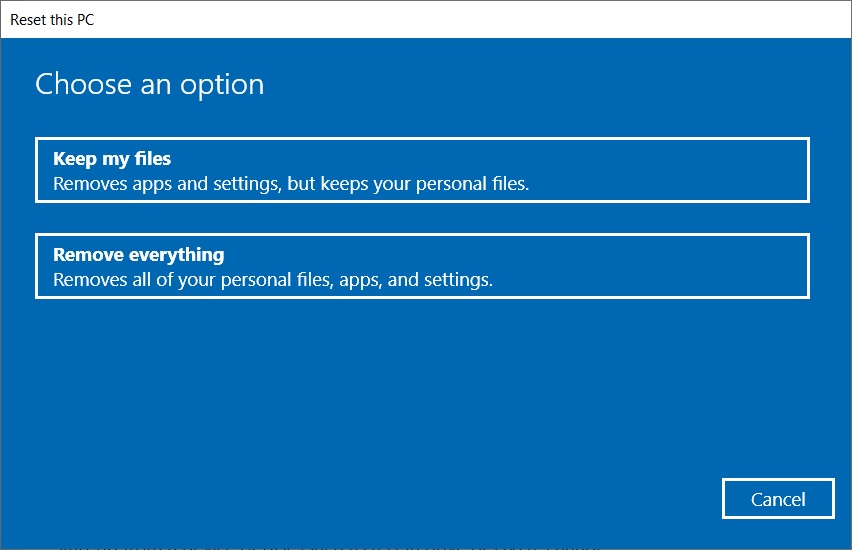 Before you start the Windows 10 reinstallation process, there are some crucial preparations you need to make:
Backup Important Data: To ensure the safety of your personal data and important files, it is essential to create backups beforehand. Use an external hard drive or cloud storage services to store your backup.
Download Installation Media: Firstly, you need to create Windows 10 installation media. Visit the official Microsoft website and download the Media Creation Tool.
2. Step-by-Step Guide for Three Easy Ways to Reinstall Windows 10 for Your Laptop
Method 1: Use Windows 10's "Reset This PC" Feature
The "Reset This PC" feature in Windows 10 allows you to reinstall the operating system quickly and easily without the need for any additional installation media. This feature will erase all your data and settings, so ensure you back up important files before proceeding.
Step 1: Open "Settings" and select "Update & Security."
Step 2: In the "Recovery" tab, choose "Get started" under "Reset this PC."
Step 3: You will have the option to keep personal files or remove everything from your computer. Select the appropriate option and proceed.
Method 2: Use Microsoft's Media Creation Tool
The Media Creation Tool is an official Microsoft tool that helps you create installation media and reinstall Windows 10.
Step 1: Download and run the Media Creation Tool from Microsoft's website.
Step 2: Choose "Upgrade this PC now" and continue.
Step 3: Select "Keep personal files and apps" during the installation process.
Method 3: Use Windows 10 ISO Image for Reinstallation
If you want to use a bootable USB or disk for installation, you can download the official Windows 10 ISO image from Microsoft's website.
Step 1: Download the ISO image from Microsoft's official website.
Step 2: Create a bootable USB drive or disk from the ISO image.
Step 3: Boot from this media and perform the Windows 10 reinstallation process.
3. Basic Setup After Reinstalling Windows 10 for Your Laptop
To ensure the operating system runs smoothly, you need to perform the following basic setup steps:
Connect to the Internet and Update Windows 10: Upon restarting, connect your computer to the Internet and update Windows 10 to ensure you have the latest version with security patches.
Install Drivers for Your Laptop: Find and install necessary drivers to ensure proper hardware functionality.
Install Essential Applications: Install essential applications such as web browsers, office suites, antivirus software, and other commonly used apps.
4. Data Recovery After Reinstallation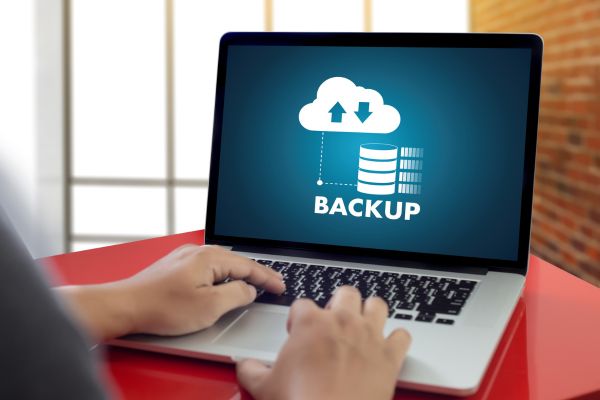 Recovering personal data from backups is a crucial step to ensure you do not lose important information. If you used the File History and Backup feature before reinstalling Windows, you can easily restore personal files.
Open "Settings" and select "Update & Security."
Choose "Backup" from the left menu and check if File History and backups are enabled.
Select "More options" and click "Restore files from a current backup."
5. Avoiding Common Errors
When reinstalling Windows 10 for your laptop, you may encounter some common errors. Here are a few common ones and their solutions:
No Internet Connection Error: Check if you have installed network drivers correctly and verify that your network connection is functioning correctly.
Missing Driver Error: If you encounter driver-related errors, use the laptop's driver disk or find suitable drivers on the manufacturer's website.
Windows Activation Error: If you receive a Windows activation message, enter your product key or contact Microsoft for assistance.
6. System Maintenance After Reinstallation
After reinstalling Windows 10, it's crucial to perform system maintenance tasks to keep your computer running smoothly:
Regular System Updates: Ensure your computer stays up to date with security patches and the latest versions of applications.
Use Reliable Security Software: Install trusted antivirus software to protect your computer from online threats.
System Cleanup: Periodically perform system cleanup to remove unnecessary files and improve computer performance.
By following the basic setup steps and post-reinstallation maintenance procedures mentioned above, you can easily and effectively reinstall Windows 10 for your laptop. Always remember to back up your important data before proceeding with the reinstallation. If you encounter difficulties during the Windows 10 reinstallation process, you can seek assistance from friends and family through the remote desktop software UltraViewer. Download it for free and give it a try!