29
June
In today's fast-paced digital world, finding free remote desktop software like TeamViewer is essential for seamless access and control of computers from a distance. Whether you're a freelancer, an IT professional, or an individual in need of remote support, having reliable and cost-effective alternatives can make all the difference. In this article, we will explore three noteworthy options: Microsoft Remote Desktop, Chrome Remote Desktop, and UltraViewer. Let's dive in and discover the perfect match for your remote desktop needs.
1. Microsoft Remote Desktop:
Microsoft Remote Desktop is a robust solution that seamlessly integrates with the Windows operating system, allowing users to access their desktops or servers remotely. Here are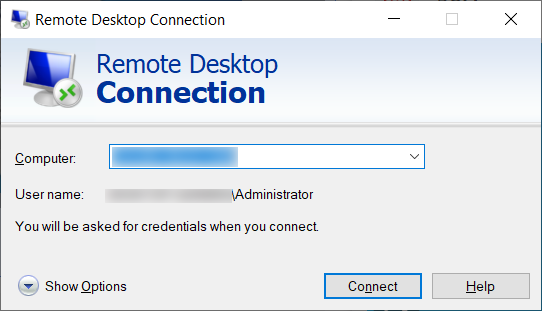 Pros:
Seamless Integration: Benefit from a smooth and familiar experience as Microsoft Remote Desktop seamlessly integrates with the Windows ecosystem.
High Security Standards: Microsoft Remote Desktop prioritizes data security, employing robust encryption protocols and comprehensive security measures.
Broad Functionality: This software enables users to access their Windows-based computers from various devices, including smartphones and tablets.
Cons:
Limited Cross-Platform Compatibility: Microsoft Remote Desktop's functionality is primarily limited to Windows devices, making it less suitable for users on macOS or Linux.
Complex Configuration: The initial setup and configuration process of Microsoft Remote Desktop can be complex, requiring technical knowledge and troubleshooting skills.
Network Dependency: A stable network connection is crucial for optimal performance, as Microsoft Remote Desktop heavily relies on network connectivity.
2. Chrome Remote Desktop: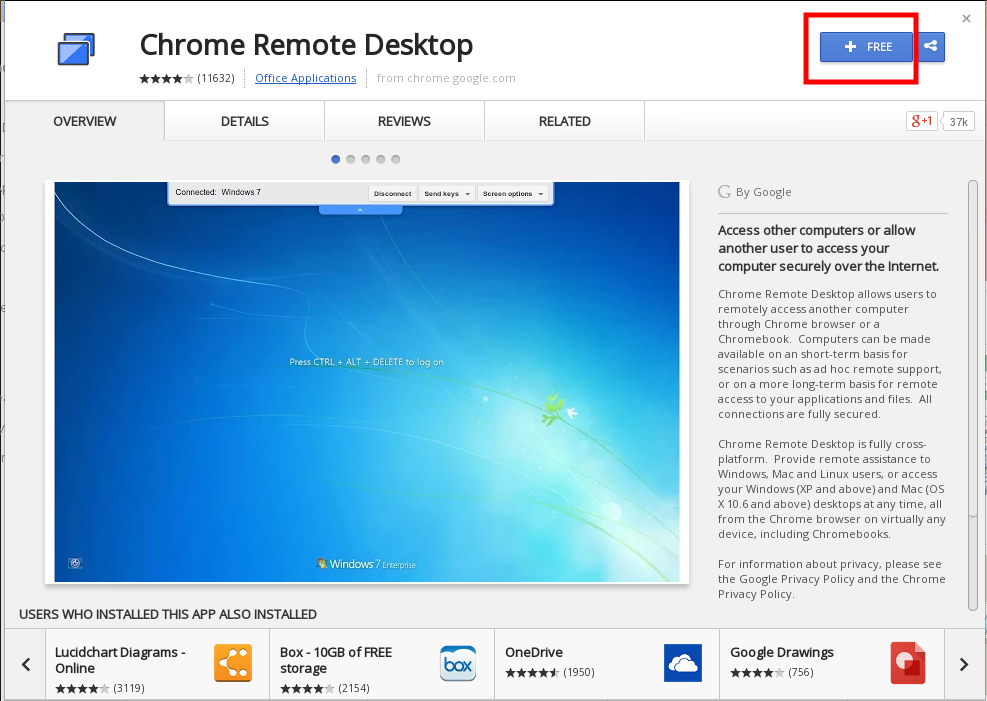 Developed by Google, Chrome Remote Desktop offers a user-friendly and hassle-free remote desktop experience, accessible through the Google Chrome browser.
Pros:
Simplicity and Accessibility: Chrome Remote Desktop is easy to set up and use, with a simple interface that allows users to connect to remote computers effortlessly.
Cross-Platform Compatibility: This software is compatible with Windows, macOS, Linux, and Chromebook devices, offering flexibility and convenience.
Secure Connection: Chrome Remote Desktop employs secure connections, ensuring the confidentiality and integrity of remote sessions.
Cons:
Limited Features: Compared to other remote desktop software, Chrome Remote Desktop may lack certain advanced features and customization options.
Reliance on Google Account: Users must have a Google Account to use Chrome Remote Desktop, which may be a limitation for those who prefer other account systems.
Performance Dependent on Internet Speed: The performance of Chrome Remote Desktop heavily relies on the speed and stability of the internet connection, which can impact user experience.
3. UltraViewer: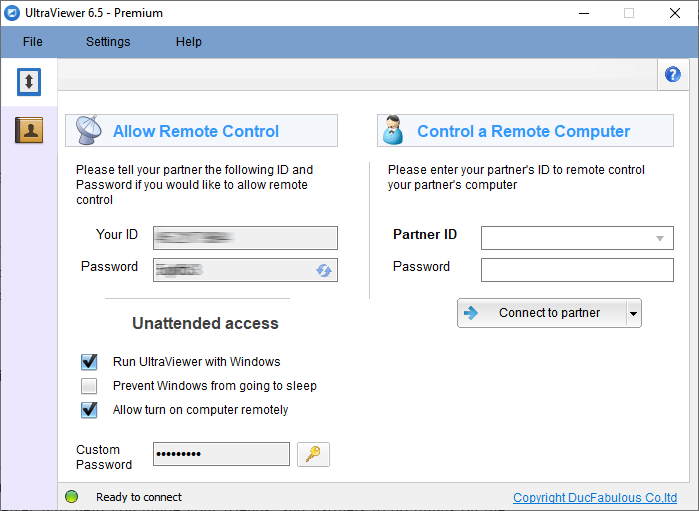 UltraViewer stands out as a free remote desktop software like TeamViewer that offers an array of features, making it an excellent alternative to TeamViewer.
Pros:
Easy Installation and Usage: UltraViewer boasts a user-friendly interface, allowing for quick installation and seamless navigation, even for non-tech-savvy users.
Stable and Fast Connection: Enjoy a fast and stable remote connection speed, enabling smooth control and collaboration between devices.
Cost-Effective Solution: UltraViewer offers a cost-effective licensing model, making it a budget-friendly option for businesses and individuals.
Intelligent chat feature: Allows users to exchange messages in real-time, facilitating seamless collaboration and troubleshooting
Easy and fast file transfer through the chat window: UltraViewer facilitates seamless file sharing by allowing users to transmit files effortlessly and quickly via the integrated chat window.
Cons:
Limited Platform Support: UltraViewer primarily supports Windows operating systems, which may not cater to users on other platforms like macOS or Linux.
Dependency on Internet Connection: Like other remote desktop software, UltraViewer's performance is reliant on a stable internet connection.
In conclusion, free remote desktop software like TeamViewer provides a wide range of options for users seeking seamless and cost-effective remote access. Microsoft Remote Desktop offers Windows users a reliable and customizable solution, while Chrome Remote Desktop caters to those who require cross-platform compatibility. However, if you're looking for a standout alternative, UltraViewer shines with its impressive features and ease of use. Whether you're a freelancer or an IT professional, these alternatives empower you to remotely access and control computers effortlessly. Take the time to explore these options and choose the one that best suits your specific needs.
To experience the exceptional features of UltraViewer, visit their official website and download the software for a reliable and efficient remote desktop experience.