6
June
UltraViewer is an essential remote computer control software for your work. Recently, the number of UltraViewer software downloads has increased dramatically, and many Macbook users are interested in this software. So, how does UltraViewer work, and how can you download UltraViewer for Mac? Let's explore the following article.
WHAT IS ULTRAVIEWER?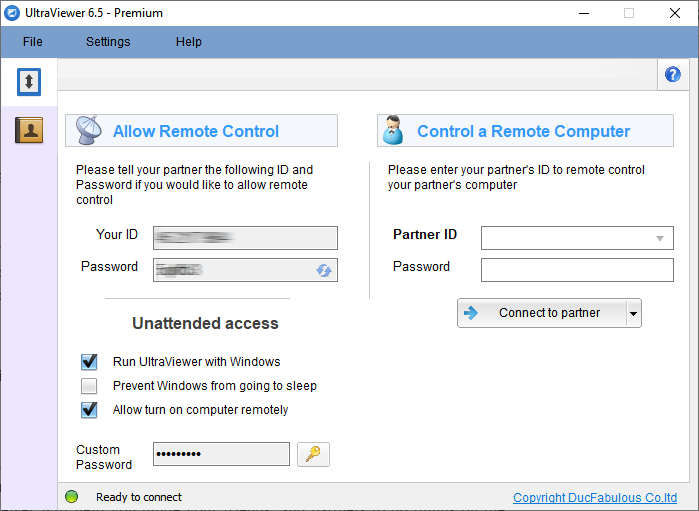 UltraViewer is remote management and control software widely used on computers. It is a free software with features and utilities similar to TeamViewer software. Using UltraViewer software helps you support your friends, partners, etc. in performing computer tasks quickly and conveniently.
KEY FEATURES OF ULTRAVIEWER
UltraViewer is chosen by many people because of its outstanding features, including:
Support for remote control of other computers via the internet, allowing customers or partners to access their computers remotely.
Trusted by over 40 million downloads worldwide.
Completely free for customers using basic features.
Lightweight software with easy downloading and installation.
Remote control feature with UltraViewer is stable, ensuring smooth and seamless operations on the screen.
Scientifically designed interface, user-friendly and easy to use.
Quick file sharing, intelligent chat feature, and more.
When facing urgent issues, using UltraViewer software helps you solve problems quickly and easily without wasting time traveling.
HOW TO DOWNLOAD ULTRAVIEWER FOR MAC
DOES ULTRAVIEWER HAVE A VERSION FOR MACBOOKS?
Recently, we have received a lot of interest from users about how to download UltraViewer for Mac. Currently, UltraViewer only supports computers using Windows operating systems such as Windows XP, Windows Server, Windows 7, Windows 8, Windows 10, Windows 11, etc. Therefore, Mac users cannot use UltraViewer software to remotely control and access computers.
WHEN WILL THERE BE AN ULTRAVIEWER VERSION FOR MAC?
Currently, the manufacturer is continuously researching and developing the software to release the UltraViewer version for Mac as soon as possible. If you are interested in the Mac version, please follow the UltraViewer Fanpage and website to receive the latest updates on UltraViewer for Mac.
While waiting, you can easily and quickly experience UltraViewer on Windows computers. Download the latest free version of UltraViewer from the official website ultraviewer.net. This ensures that you always use UltraViewer software with the latest updates and the best experience during remote support and computer connections.
On the other hand, if you do not have a Windows-based computer to install the UltraViewer software, an effective solution is to use a Windows emulator on your Mac system.
Do your research and choose a reliable Windows emulator for your Mac. Some popular options include Parallels Desktop, VMware Fusion, and VirtualBox. These emulators create a virtual environment on your Mac, allowing you to seamlessly run Windows applications and enhance your remote connection experience.