7
February
During remote computer control, you may have to support or operate on computers with multiple screens. Do you want to quickly switch screens in a fast and easy way to save time while working? In this article, UltraViewer will guide you to do it with just one click.
In previous versions of UltraViewer, to switch between screens on a remote computer, you will need to select Option > Active Monitor > Choose Monitor 1/2/3...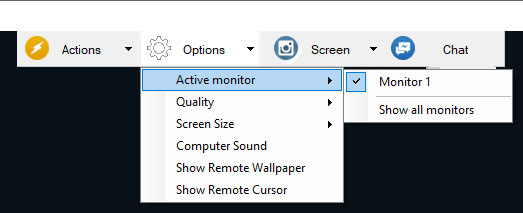 However, with the latest UltraViewer, you only need to click on the screen icon like the image below to quickly switch screens as desired.

UltraViewer hopes this improvement will help you operate faster, improve productivity and work efficiency. Download the latest UltraViewer 6.6 to experience this feature now.