30
September
In the process of using UltraViewer remote control software, sometimes you will encounter some situations where the software freezes/exits for unknown reasons. Today, UltraViewer will guide you how to automatically restart the software in the simplest and fastest way.
First, please note that this is an advanced feature in UltraViewer's license package, so please register your license before using. You can start with the UltraViewer Lite version for this feature.
Step 1: Download the latest version of UltraViewer on the Website
Step 2: Exit the UltraViewer software that is open on your computer: File > Exit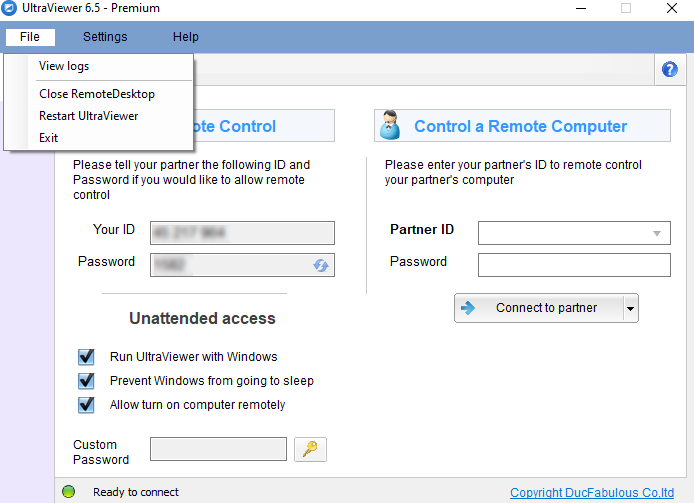 Step 3: Open UltraViewer software on Desktop: Right click on UltraViewer icon > Run as administrator > Yes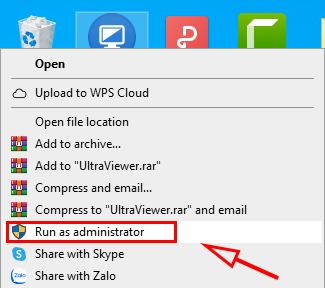 Step 4: Go to Settings > Access > Check Automatically reopen UltraViewer when there is an unknown hang/exit error > OK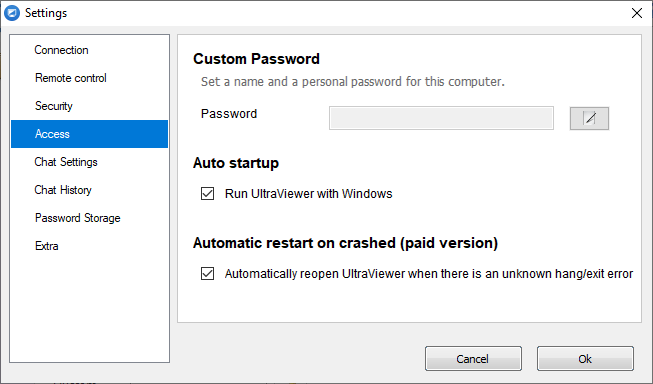 At that time, the software will be automatically restarted quickly. Click OK and you're done.
Thus, we have just shown you how to automatically restart UltraViewer when the software freezes/exits for unknown reasons. Please apply when you encounter the above problem to not interrupt the process of controlling your remote computer. Good luck.