2
June
In the digital age, remote desktop software is no stranger to people, especially employees with high demands on computers. So UltraViewer software was launched to meet the needs of many people. However, is UltraViewer - the remote desktop software for Windows - good? Let's find out in the article below!
1. What is UltraViewer?
UltraViewer is a remote desktop software for Windows. This software helps users to control the computer from a remote distance, and you just need a computer connected to the Internet and installed available UltraViewer software, then you can easily use it. This software is researched and created by the innovative scientific research institute DucFabulous Ltd. After nearly a decade of continuous upgrading and development, UltraViewer is now gradually becoming popular and favored by a large number of computer users in the world.
2. Features of UltraViewer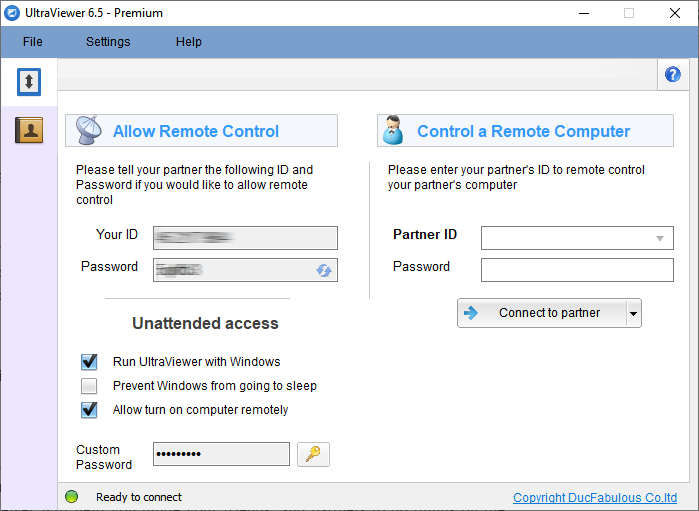 There are many remote desktop software for Windows that are paid for or are for free experience. One of the best software in this space is UltraViewer which is a completely free software that can be used freely without limits.
UltraViewer works in a smart and convenient way, and it is easier to use than other remote control software. Thanks to UltraViewer, users just sit at home and support or repair your partner's computer and vice versa. Therefore, your benefits are not limited to distance. This is considered as an effective tool to help you support your customers' computers quickly, which is convenient for both parties.
Compared to Teamviewer - a product with a broader international scale and longer life, UltraViewer, although newly launched, has also demonstrated some superior points, such as faster installation with capacity is only 1.5 MB, easier to use, not limited by usage time and using for many different operating systems, from such as Window XP, Window Server, Window 7, Window 8, Windows 10, Windows 11, etc.
During use, UltraViewer will also have regular updates to improve the user experience, and of course, it's also completely free.
UltraViewer is a product that works stably 24/7, even if your computer has a firewall. This is a product with absolute security and extremely high safety.
As mentioned above, UltraViewer is a remote desktop software for Windows. When the ID and Password of the computer to be controlled are sent to, the other computer can log in. There is only one Password and ID in the whole process of use. After exiting the software, the ID and password are reset automatically.
The process of sending and receiving data is also very safe and secure. It is possible to simultaneously control two or more computers. Each remote control computer will have its own management window.
Remote control means that you will give others access to your computer, but you can manage everything that they do on your computer, so they won't get your personal data.
3. How to use Ultraviewer
Step 1: Open the remote desktop software for Windows - UltraViewer, you will see your ID and Password which you will be given to your partner in order to access your computer.
Step 2: In case you are the operator, you ask your partner to send you the ID and Pass recorded on their UltraViewer to you. Then you enter your partner's ID and Pass into your Ultraviewer and click the Connect button. Your partner's desktop window will appear and you can control it as if you were sitting in front of it.
Step 3: After the connection is successful, you will proceed to make the requests that your partner requires.
While controlling, to quickly chat with your partner, press the F1 button, the convenient chat box will appear in your display. When you do not use it, you can press F1 again to turn it off.
UltraViewer is currently the most popular remote desktop software for Windows. We hope you have a great experience using UltraViewer!