31
March
UltraViewer is the best remote control software of 2022. With highly compatible programming technologies, UltraViewer is the best, safest and most economical remote support tool. Here are 5 reasons why you should use UltraViewer remote desktop software:
1. High security
UltraViewer is programmed and operates in absolutely secure encryption mode to make sharing data, images, signals and so forth easy, creating a connection with a remote computer quickly. UltraViewer supports users' security modes by providing a private encryption of passwords, and secure logins based on the computer's unique ID. With this feature, UltraViewer ensures the security of limited interaction between secure computer connections without the intrusion of any hackers, or other strange signals outside the connection area.
2. Fast connection speed
UltraViewer is a free remote desktop software. This is a very useful software and makes your work much more comfortable and convenient. It helps to connect simultaneously from a remote screen, and there is no limit to the number of connected computers. You can invite friends, or colleagues to interact with your screen remotely. It is suitable for use in meetings, conferences and so forth. In addition, it is easy for you to remotely support and teach.
3. Absolutely Reliable
UltraViewer is amazing with an extremely user-friendly interface. Most people agree that UltraViewer is a very simple tool to use and has intuitive interfaces and programs. Besides, UltraViewer has never had a disconnection situation during work. These have been proven when the number of UltraViewer users is constantly increasing up to 700,000 users and they had a lot of good feedback after using.
4. Simplify
UltraViewer is not too demanding in terms of hardware requirements. It is compatible with all computers and Windows operating systems. This tool is very easy to run on this platform without any problems. UltraViewer servers can guarantee configuration stability, making deployment quick to launch and remotely activate on any device.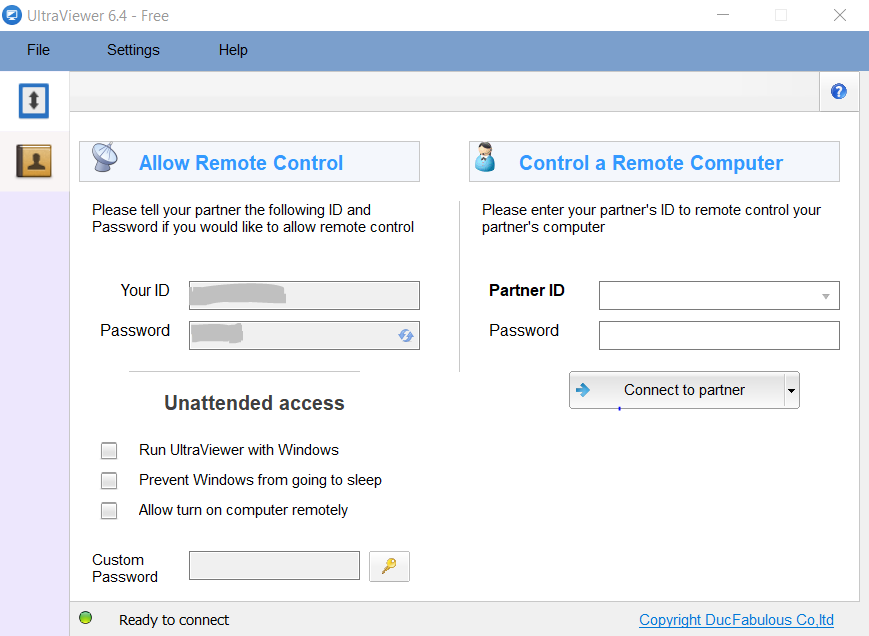 5. Low Price
UltraViewer is the lowest cost remote desktop software available nowadays. There is a permanent free version available for users to experience. And it only asks for a fee with the version that requires high complexity, and with prices ranging from only 47.88$ - 95.88$/year. With this fee, it is considered the lowest compared to the current tools on the market. UltraViewer has created a new revolution and high competitiveness in the field of remote desktop control. UltraViewer not only saves time and costs, but also brings significant efficiency. And only with real experience we can feel and see the clearest. If you are looking for Teamviewer alternatives, UltraViewer is the perfect choice
So you have just discovered a simple, fast and easy remote access to computer. Let's download UltraViewer, install and experience Ultraviewer right now!